Balance
This is one of or most popular classes. Get in balance with the hot cabin balance class!
This is a wonderful 50 minute hot cabin class in which all the muscles are trained. The coaches motivate you, in a playful and positive manner, to push your body to it's limits.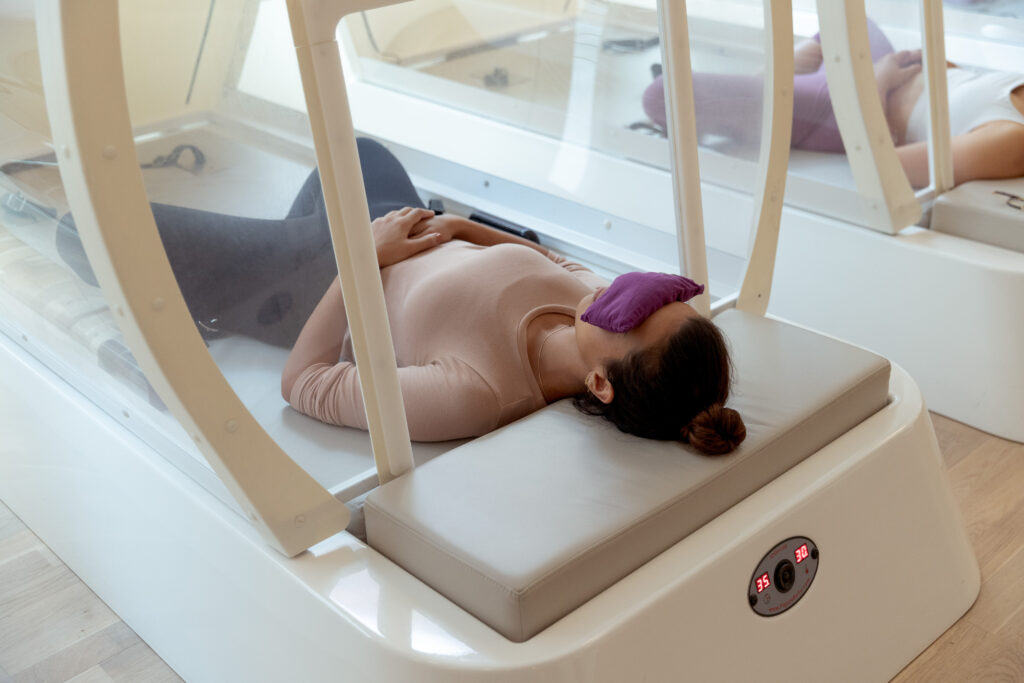 Meditation
The hard work is rewarded! This class ends with a relaxing stretch and meditation. A great class for body & mind. This class requires some 'cabin skills' so it's good if you have practiced your own programme a few times in the cabin before signing up.
Why is working out in a hot cabin good for you?
Improves flexibility.
Relieves stress.
Better cardio workout & calorie burn.
Better sleep.
A warm-up is redundant. In 30 minutes you'll be ready.
It has a cleansing effect.
Little to no risk of injuries.
The warmth stimulates fat burning.
Improvement of blood circulation.
Certainly not unimportant: we know from experience that many women find exercising whilst lying down in warmth very enjoyable.
You can find us in Amsterdam (Jordaan & Amstel), Delft, The Hague, Haarlem, Tilburg, Utrecht, Rotterdam, and Den Bosch. Check out the information for each boutique and book a free hot cabin trial class here!

< Back