Chickpea pasta with red sauce
This chickpea pasta with red sauce is high in protein and kids love it too. A healthy twist on the normal pasta!
What you need (for 4 portions of chickpea pasta with red sauce)
1 pack of chickpea pasta
1 carrot
1 onion
1 bell pepper
3 tins of tomato pieces
1 tbsp oregano and 1 tbsp basil (fresh is even better)
1 pack vega minced meat from the Vegetarian Butcher (you can also make this recipe without minced meat)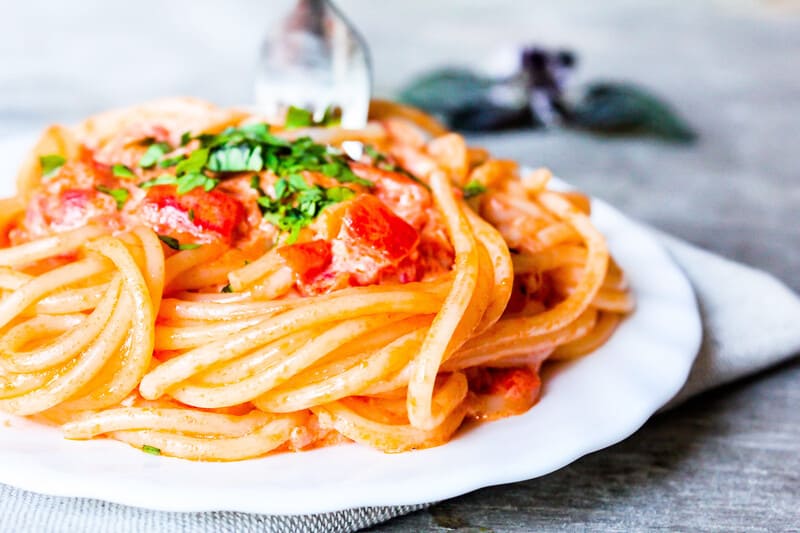 How you make it
Chop the onion, carrot and bell pepper coarsely and fry them in the olive or coconut oil. Add the minced meat and herbs and cook briefly. Add the tomatoes from the tin. Let simmer for 30 minutes with the lid on the pan. Meanwhile, cook the pasta. Serve with nutritional yeast or vegan cheese.
All recipes from bbb health boutique are tasty, healthy and plant-based. Here you will find an overview of all our delicious recipes.

< Back