Roasted chickpea snack
Do you want a healthy and protein rich snack? Then try this roasted chickpea snack!
What you need
1 can chickpeas
1 tsp paprika powder
1 tbsp olive oil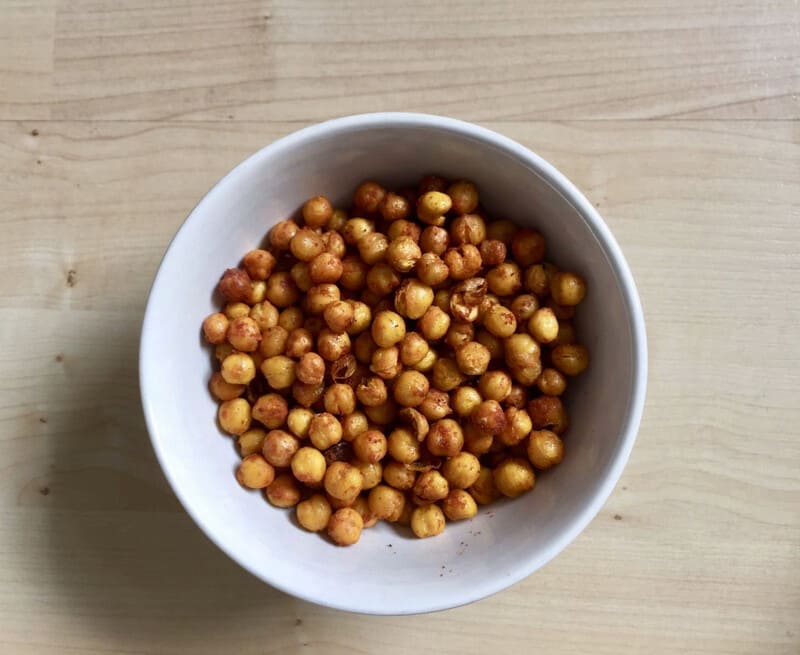 How you make it
Preheat the oven to 170 degrees and cover a baking tray with parchment paper. Pour the chickpeas into a sieve and dry the chickpeas with a tea towel. Put the chickpeas in a bowl and mix in the paprika and olive oil. Sprinkle the chickpeas on the baking sheet. Put the baking sheet in the middle of the oven and fry the chickpeas in 40/45 minutes until crispy. Occasionally turn around the chickpeas. If you like spicy, add extra cayenne pepper! Enjoy your roasted chickpea snack!
All recipes from bbb health boutique are tasty, healthy and plant-based. Here you will find an overview of all our delicious recipes.

< Back