Sports during menopause
Did you know that it is important to do sports during the menopause? It is a good way to maintain your weight and can also reduce hot flashes.
We have listed three advantages for you and we will give you a super nice tip as a gift.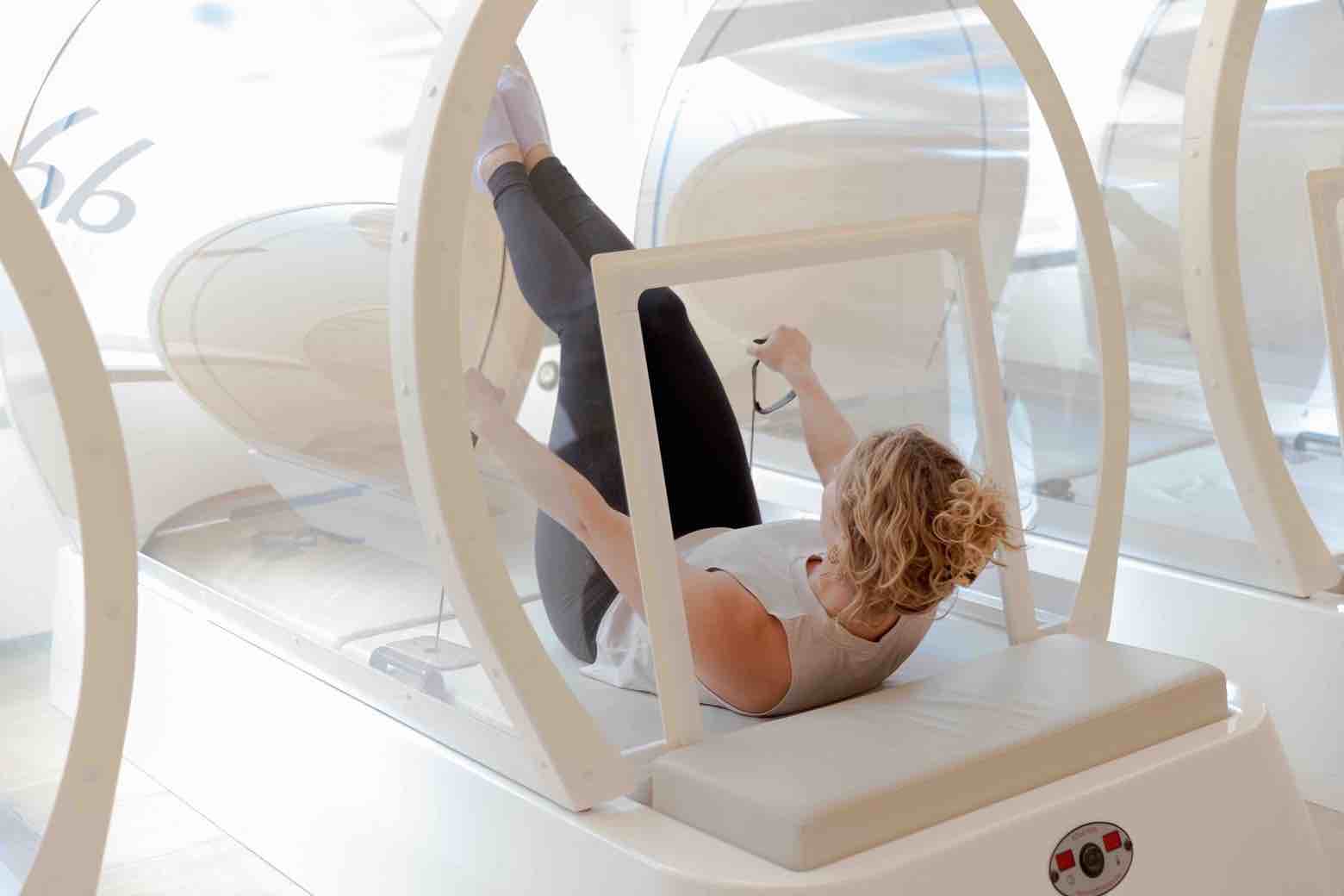 Exercise during the menopause against cardiovascular disease
Did you know that exercise improves blood circulation? This means that exercising during the transition improves heart capacity and reduces the pressure on the heart. Those are of course super nice benefits. Are you planning to lower your cholesterol? Even then, exercise is a super good solution, because it prevents cardiovascular disease.
Less joint pain through exercise during the menopause
Many women suffer from joint pain and muscle pain during the menopause. This is because the humidity decreases and this makes your joints rub against each other more quickly. The layers that protect your joints against this are becoming thinner and thinner and that causes pain. Fortunately, you can do something about this; sports.
By doing strength exercises when you start exercising during the transition, you make your muscles and joints a lot stronger. This will ensure that you suffer less from joint pain.
Reducing hot flashes
One of the most common symptoms of menopause is hot flashes. But luckily you can also easily reduce hot flashes and you can even prevent hot flashes. Research shows that you can regulate your body temperature better if you exercise regularly. When you exercise four to five times a week, your hot flashes can even be reduced by up to sixty percent. That's good news.
After reading about the benefits of exercising during the menopause, the threshold to go to the gym has become a bit lower. Want even more motivation? Then we have a very nice tip gift!
Sports in a hot cabin during the menopause
Have you heard of working out in a hot cabin? You will exercise in a nice warm cabin, and it also has many advantages. The heat is good for blood circulation, has a cleansing effect and it stimulates fat burning. Several studies have shown that women who exercise during the menopause have half as many hot flashes.
Especially if you sweat a lot during exercise. That certainly works in a hot cabin! Would you also like to exercise in a hot cabin during the transition? Then make an appointment for a trial lesson.
< Back