bbb30
Do you know the bbb30? Train legs, buttocks and stomach in this 30 minute hot cabin workout!
The workout bbb30 gives you everything you need in 30 minutes! With great music hits, the coaches motivate you to perform intensive and muscle strenthening exercises that train your legs, buttocks and stomach.
It's the favourite class of many of our members as you leave the cabin within 30 minutes, sweaty and satisfied. This class requires some 'cabin skills' so it's good if you have practiced your own programme a few times in the cabin before signing up.
Why is working out in a hot cabin good for you?
Improves flexibility.
Relieves stress.
Better cardio workout & calorie burn.
Better sleep.
A warm-up is redundant. In 30 minutes you'll be ready.
It has a cleansing effect.
Little to no risk of injuries.
The warmth stimulates fat burning.
Improvement of blood circulation.
Certainly not unimportant: we know from experience that many women find exercising whilst lying down in warmth very enjoyable.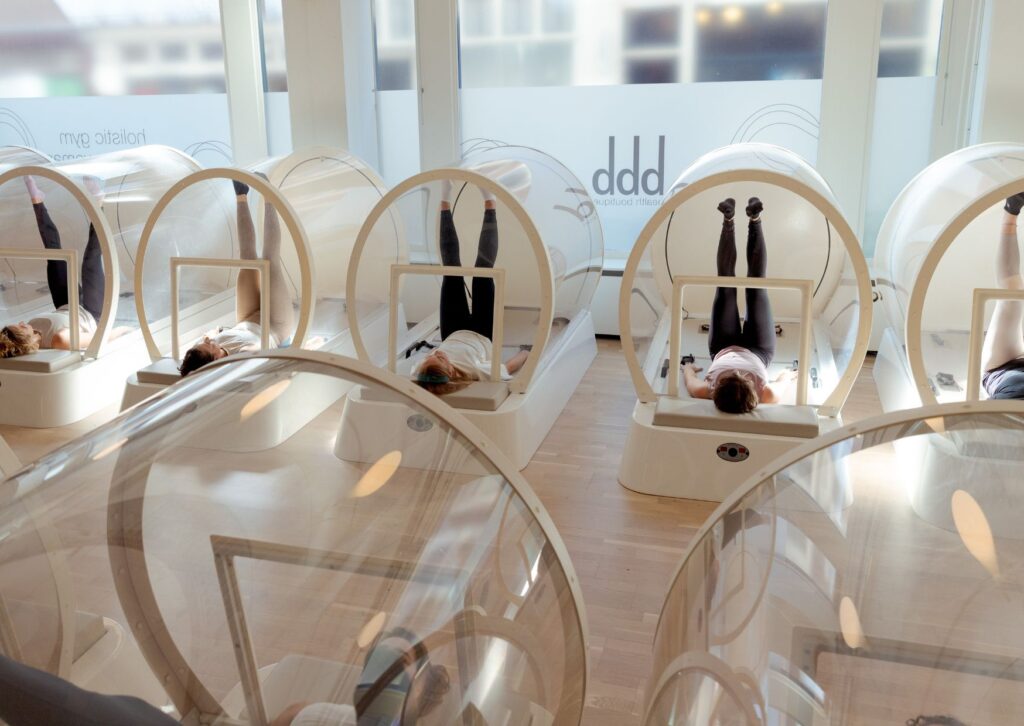 You can find us in Amsterdam (Jordaan & Amstel), Delft, The Hague, Haarlem, Tilburg, Utrecht, Rotterdam, and Den Bosch. Check out the information for each boutique and book a free hot cabin trial class here!

< Back