Plant-based diet
Now that I switch from a 'normal' diet to a plant-based diet, it takes some getting used to. Most of all, I'm afraid I won't be able to eat a lot. But that is of course not the case at all!
A plant-based diet can be super tasty and is also very healthy. Because I know it took me a while to have a good plant-based diet shopping list. Let me list it here for you.
There are, of course, countless plant-based foods that you can put on your shopping list. That is why in this article I focus on the basic ingredients so that you have a basis that you can always use for a plant-based diet.
Vegetable diet shopping list in subcategories
You can divide your vegetable diet shopping list into subcategories. You have vegetables, fruit, legumes, tofu/tempeh, whole grains and healthy fats. Let's start with vegetables.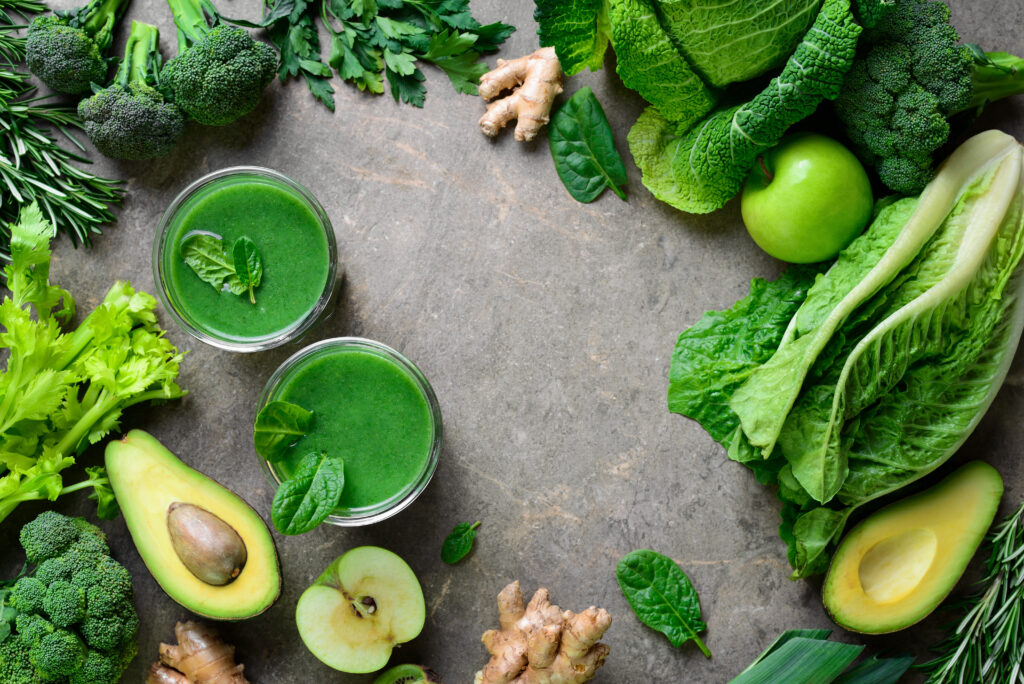 Vegetables
There are many different types of vegetables. So you have:
Leafy vegetables: think for example of spinach, lettuce, endive and turnip greens.
Fruiting vegetables: zucchini, cucumber, bell pepper and tomatoes.
Root vegetables: beetroot, carrots, celeriac, radishes and parsnips.
Cabbage types: cauliflower, kale, broccoli, pointed cabbage, red cabbage and so on.
Onions: red onion, white onion, spring onion, garlic and leek.
Stem crops: celery, asparagus, fennel and rhubarb.
Other vegetables: chicory, mushrooms, string beans, peas, green beans and broad beans.
All these vegetables belong to a certain season. It is therefore also good to stick to the seasonal vegetables, because then you get the right amount. So check what season it is to determine what vegetables to put on your plant-based diet shopping list. This is of course not always necessary, variation is always allowed.
Source: https://www.voedingscentrum.nl/encyclopedie/groente.aspx 
Fruit
Soft fruits: berries, strawberries and grapes.
Stone fruits: cherries, apricots, peaches, plums and coconut.
Pome fruit: apples and pears.
Citrus fruit: lemon, lime, mandarins and oranges.
Exotic fruits: bananas, pineapple and kiwis.
It is important that you eat unprocessed fruit as much as possible. So not too often in smoothies, for example, because then the important fibers are lost.
Legumes and tofu/tempeh
In addition to chickpeas, lentils and kidney beans, peanuts and green legumes are also legumes.
Kidney beans, white beans, black beans, soybeans, kidney beans, capuchins and lima beans.
Tofu, tempeh and hummus are made from processed legumes. For example, tofu and tempeh are made from soybeans and hummus is made from chickpeas.
Legumes are super healthy and full of fiber. In addition, they are good for the blood vessels and are rich in carbohydrates, proteins, B vitamins and minerals such as iron and calcium.
I like to make this salad, for example >> four bean salad with tomato
Whole grains
Whole wheat bread
Whole wheat pasta
Brown rice
Bulgur
Whole wheat couscous
Eating whole wheat products lower the risk of certain heart diseases and type 2 diabetes. In addition, whole-grain products are full of fiber, carbohydrates, iron and vitamin B. *
Health and fats
Healthy fats are mainly found in:
nuts, seeds and avocados.
These fats, also called unsaturated fats, lower the cholesterol level in your blood and thus lower the risk of cardiovascular disease.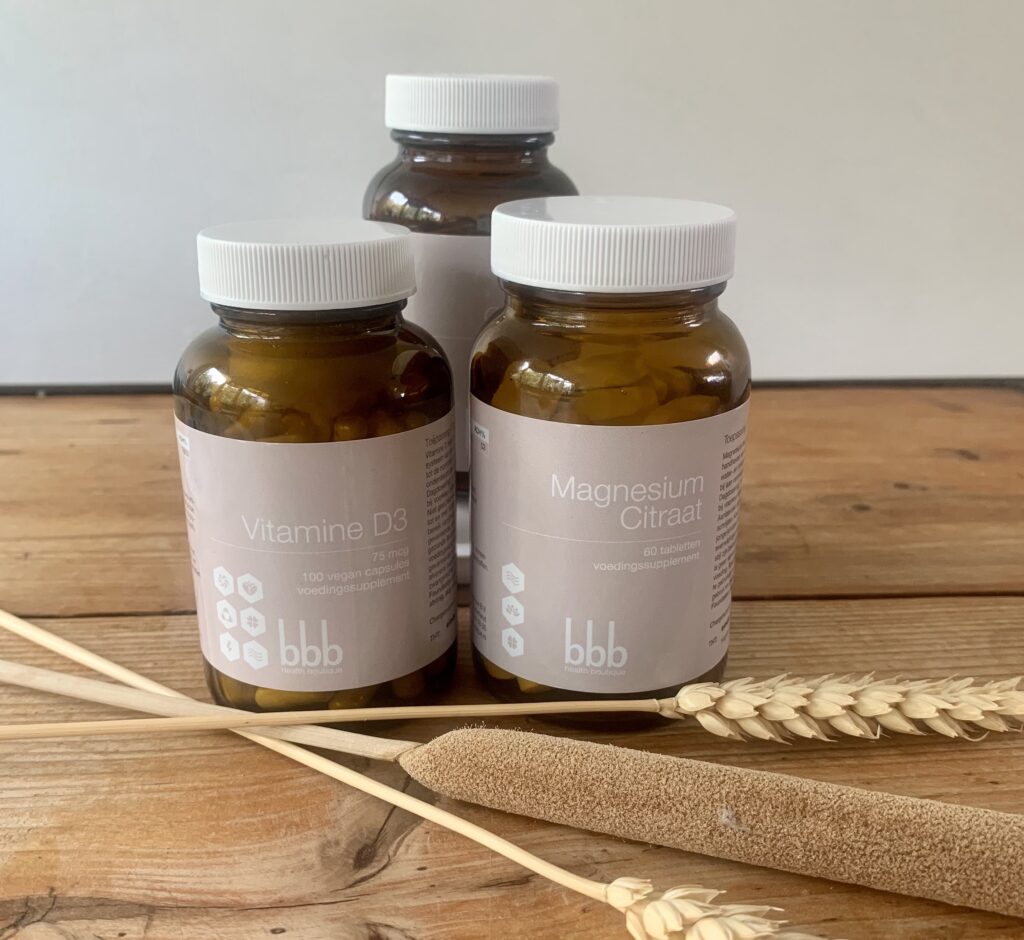 Vitamins & minerals
It is of course best to get all vitamins and minerals through your diet. But that doesn't always work. The coaches of bbb recommend the following supplementation for a plant-based diet:
Vitamin B12 is necessary for the production of red blood cells, to transport oxygen in your blood. Humans depend on an external source of B12: animal products or supplements.
Vitamin D3 is important for muscle strength and healthy bones.
Omega 3 is good for your cholesterol levels and heart. And contributes to healthy skin, eyes & brain. You can get omega 3 by eating flaxseed every day. Or use supplements such as linseed oil or algae oil.
Iron contributes to the normal functioning of the immune system and helps to reduce fatigue. To get enough iron, you can put rinse apple syrup on a sandwich or through your oatmeal. Enough legumes, vegetables and whole grains are also a good source of iron.
Did you know that bbb has its own supplement line that is almost completely vegan? Read more here.
Sample Vegetable Diet Grocery List
Breakfast
Soy Yogurt
(Frozen) Fruit
Superfoods
Seeds & Nuts
Quinoa
Lunch
Whole wheat crackers
Avocado
(Field) lettuce
Fruit
Dinner
Whole wheat pasta
Garlic
Onions
(Basil) herbs
Pine nuts
Spinach
Zucchini
There are of course countless ingredients that you can use on your shopping list for a plant-based diet. Have fun and find out what suits you best. After all, a plant-based diet is not difficult at all and super healthy! Do you want to know more about plant-based food? Read more about this diet here.
And if I can switch to a plant-based diet, so can you.
Regards, Amelia
For more tips on shaping, health and sports, please visit our website. Are you planning to exercise during the plant-based diet for extra good results? Then take a free trial lesson with us to see if this is something for you.

< Back