Heart warming tomato fennel soup
Tomato fennel soup. Maybe not the first combination that comes to mind but it is delicious. It's worth a try and so easy!
Tomato fennel soup is a surprising and refined variation of the classic tomato soup, providing a delightful twist to this beloved dish. The combination of juicy, ripe tomatoes and the subtle, anise-like flavor of fennel creates a harmony of flavors in every spoonful. The fennel adds a crispy texture and enriches the soup with its unique aroma.
During preparation, the fennel bulbs are carefully sliced and sautéed before being added to the tomato soup. The natural sweetness of the fennel adds an interesting dimension to the tomato soup, while the fennel seeds contribute a subtle spiciness.
Tomato fennel soup is not only a flavorful experience but also offers nutritional benefits. Tomatoes are rich in vitamin C and antioxidants, while fennel contains fiber and vitamin B6. This soup is a delicious and healthy choice, perfect for a light meal or as a warming dish on chilly days.
What you need
1 red onion, peeled and diced
1 garlic clove, peeled and crushed
olive oil
3 pieces of thyme, roughly diced
2 fennel bulbs, sliced
1 tbsp tomato puree
400 gr can of tinned, peeled tomatoes
300gr fresh tomatoes
400 ml water
1 tsp chilli flakes
salt and pepper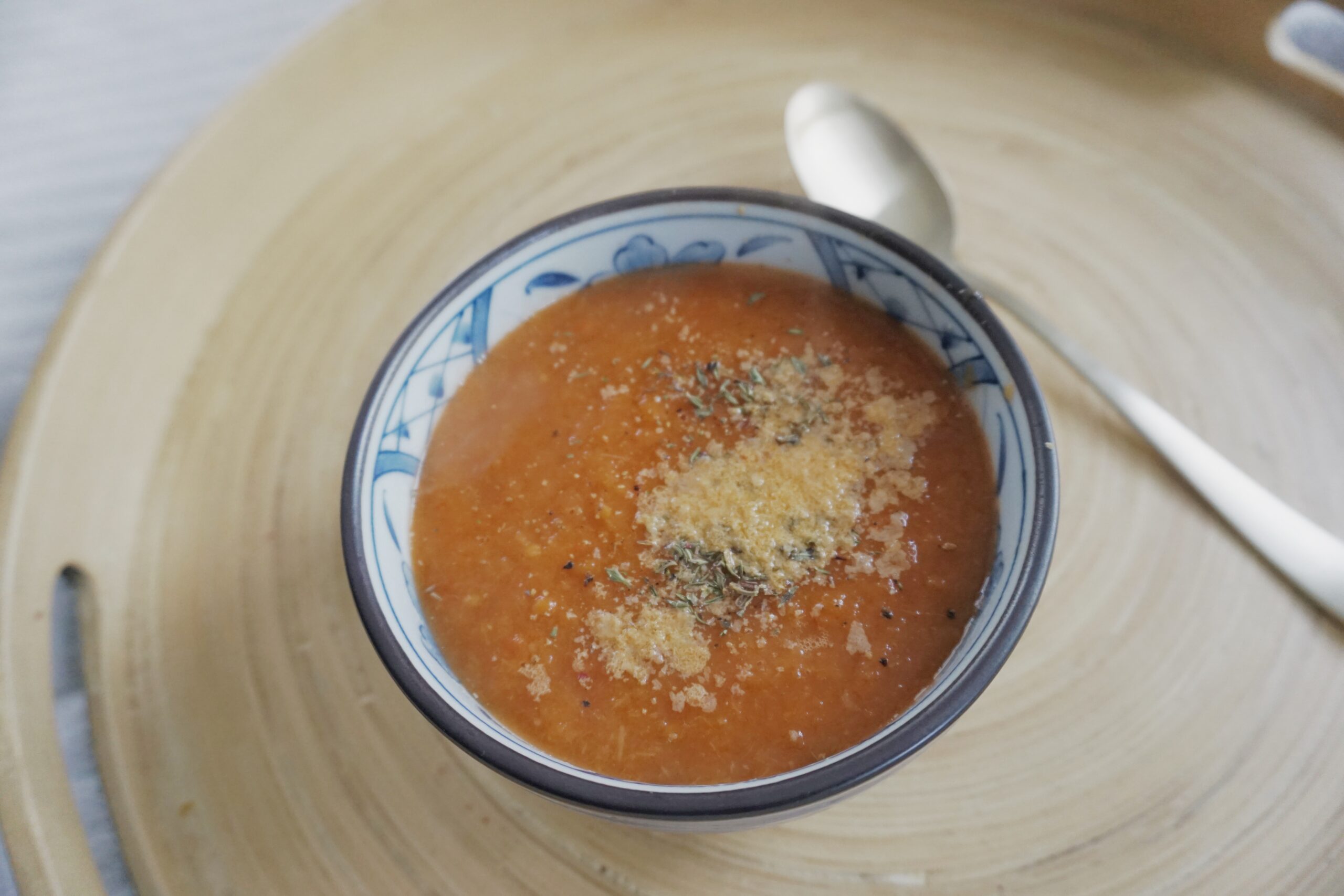 How you make it
Heat a dash of olive oil in a pan and fry the onion and garlic with a bit of salt for 5 to 10 minutes. Add the thyme leaves, fennel and tomato puree and cook for another ten to fifteen minutes. Add the rest of the ingredients. Bring to the boil and allow to simmer over a low heat for another 45 to 50 minutes until everything is soft. Add a bit more water if the soup is too thick.
Remove from the heat and puree the soup with a food processor until smooth. Add salt and pepper if required. Serve the soup in bowls and garnish with alfalfa and/or pumpkin seeds. All recipes from bbb health boutique are tasty, healthy and plant-based. Here you will find an overview of all our delicious recipes.

< Back