Vegan asparagus
Looking for a tasty vegan asparagus recipe? Then try this version with pistachio and potato. Enjoy your dinner!
What you need (for 4 people)
1 kilo asparagus
500 grams of tofu
2 cloves of garlic
2 tbsp lemon juice
2 tsp curry
2 tsp paprika powder
salt and pepper
15 g fresh chives
200 ml oat cream
50 grams pistachios
potatoes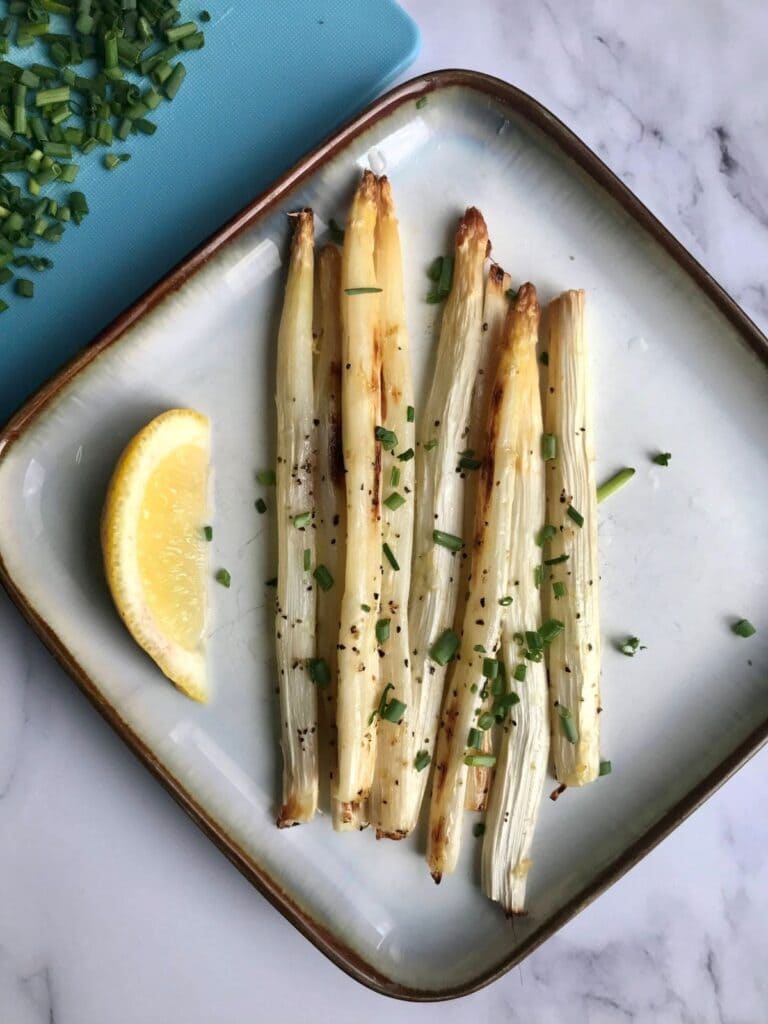 How to make it
Crumble the tofu in a bowl. Squeeze 1 clove of garlic and add it to the crumbled tofu together with lemon juice, curry, paprika, pepper and salt. Mix well together. Peel the asparagus and cook for about 15 minutes with a little salt. (Pierce the asparagus to see if they are good.) Put the potatoes (in their skin) on the fire and cook also for about 15 minutes. Meanwhile, start on the sauce. Finely chop the chives, squeeze 1 clove of garlic and mix with the oat cream. Season with salt and pepper. Fry the tofu in a pan for about 7 minutes, until it is colored light brown. Finely chop the pistachios. Remove the asparagus from the pan and place the potatoes next to it. Garnish with the tofu, chive sauce and lots of pistachio nuts.
All recipes from bbb health boutique are tasty, healthy and plant-based. Here you will find an overview of all our delicious recipes.

< Back