Buddha bowl
The buddha bowl is very trendy at the moment. It is a bowl filled with grains, vegetables and proteins to give your body an energy boost. To obtain sufficient proteins, we vary with beans and legumes. You can vary the vegetables in this recipe yourself, mainly use seasonal vegetables, these are easier to find and also cheaper! Do you want to know more about proteins? Then read our powerful & nutritious tool.
75 grams of red whole grain rice
1 small sweet potato
hand of black beans (from can)
1/4 cauliflower
1/4 red cabbage
2 hands of fresh spinach
2 tsp ras el hanout herbs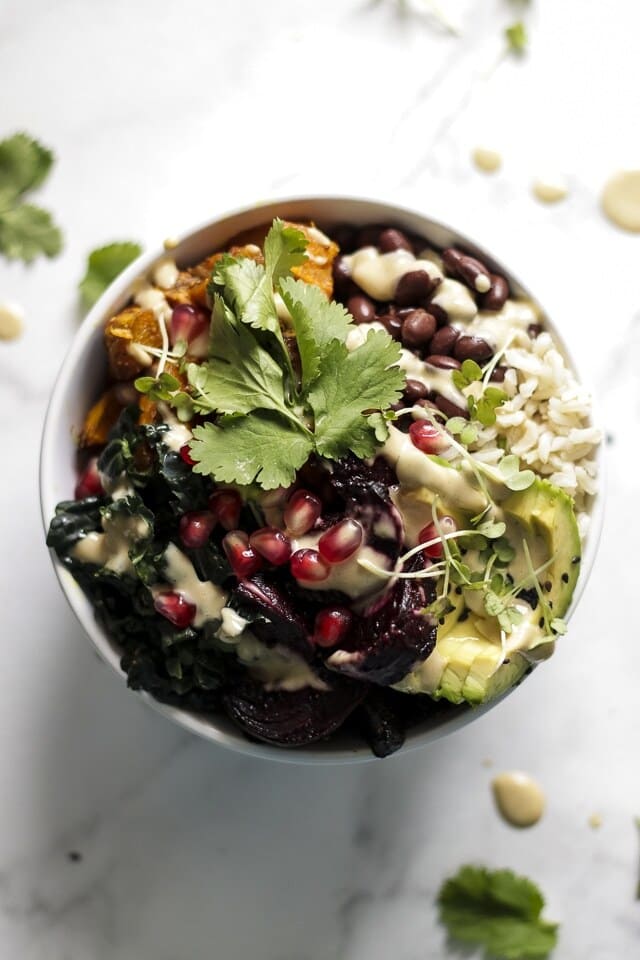 How to make it
Boil the rice according to the packaging. Preheat the oven to 180 degrees and place baking paper on the oven dish. Then cut the sweet potato and the cauliflower into pieces / florets. Place the potatoes and cauliflower pieces / florets on the baking sheet and mix them with the ras el hanout herbs. Slide the baking sheet into the oven for about 15/20 minutes. In between, however, turn them around. Cut the red cabbage into pieces and you can choose to do them raw in the buddha bowl or steaming / boiling.
When the rice and vegetables are ready from the oven, grab a large bowl. Put the spinach in the bottom, on top of that the rice, the black beans and the vegetables. You can also choose to make a double portion, then you have a delicious lunch for tomorrow. Enjoy!
All recipes from bbb health boutique are tasty, healthy and plant-based. Here you will find an overview of all our delicious recipes.

< Back