Bring your baby
After giving birth it is often difficult to find time to sport, which is why bbb has a special hour for mother and baby. Crying is allowed as well as (breast) feeding and changing nappies!
bbb offers special programmes that can be practised from 6 weeks after giving birth. The bbb mama workout is comprised of specific exercises in the hot cabin that focus on the recovery and shaping of your body. Also ask the coaches about our back in shape food tools!
Workout with baby
At bbb health boutique you can 'exercise with baby', also known as 'bring your baby'. After you give birth, you don't have to go back to the gym on your own. Here you and your baby can come and exercise together. It is no longer necessary to look for a babysitter if you want to go to the gym for an hour, the little one can come along. In this way, bbb wants to lower the threshold to start exercising again after you have given birth. Not only can you exercise together during this program, but you have the chance to meet other mothers who have also recently given birth. Very cosy.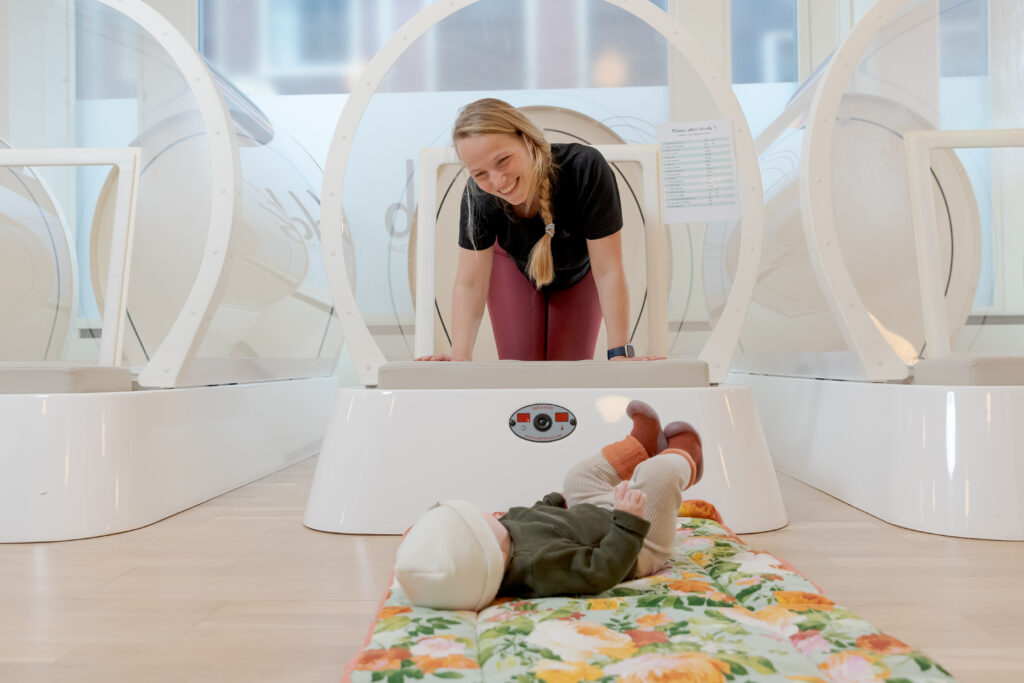 Gym for women
bbb health boutique is a gym for women. You will find yourself in a friendly environment with plenty of room for personal attention. Here you can work on your goals while your baby is close by.
The advantages
Exercising with your baby.
Exercising with other mothers who have just given birth.
Exercises aimed at restoring the body and shaping your body.
As early as 6 weeks after delivery (or earlier if you are very fit).
Personal guidance with food and lifestyle coaching.
Locations bring your baby
bbb health boutique is located in the following places: Amsterdam Jordaan, Amsterdam Amstel, Delft, The Hague, Haarlem, Utrecht, Rotterdam & Den Bosch. You are welcome, and so is your little one! You can book a trial here.
< Back