Free trial
To acquaint yourself with training in heat and experience our holistic approach, we offer a free trial class.
During the trial class, we begin with a comprehensive intake. We listen to your story and provide you with a holistic basic advice. To assess your fitness level, we perform a series of exercises in the hot cabin. Based on these exercises, you will receive a customized workout plan.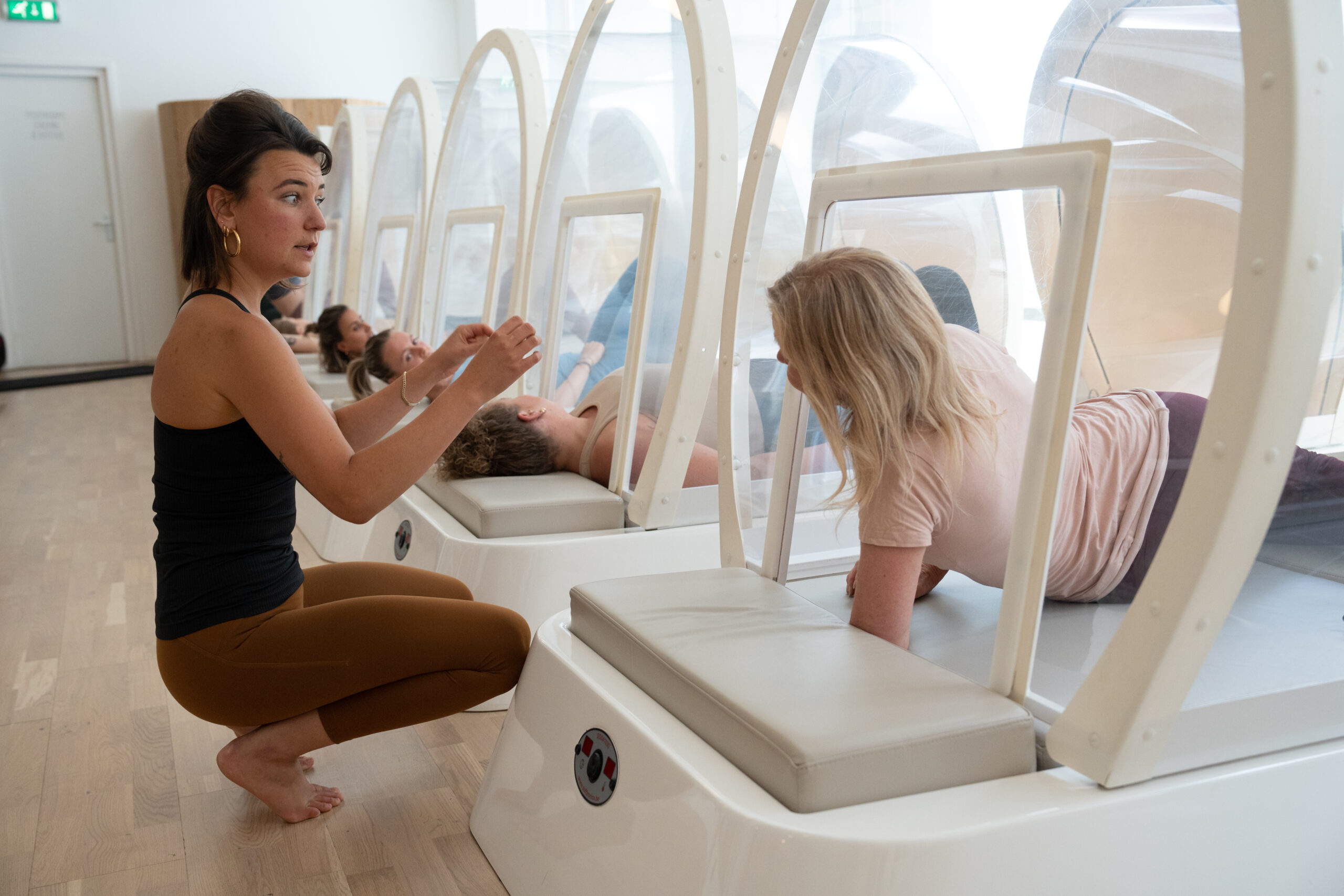 This standard trial class (personal workout) is tailored and lasts for 45 minutes. Would you prefer to experience a challenging hot cabin group class? Then book a group class. You can choose from bbb30, balance, hot pilates, or hot hiit. You can read more about our classes here.
All trial classes include an intake and a workout in the hot cabin. Want to bring your baby to a trial class? You can do so with any personal workout.
Booking a trial class is possible here!
What should you bring?
Bring your sportswear: sports pants, a shirt, (grip) socks. Don't forget your towel, water bottle, and your agenda.
You don't need shoes, but socks are necessary. Do you have grip socks? Bring them along. They're the most comfortable for the studio. No grip socks? Not a problem. Regular socks are also good, and we sell nice, comfortable grip socks in the boutique for 17.50 euros.
A coach just for you!
For a trial class, we reserve a coach especially for you. Please don't forget to change your trial class appointment online if you can't make it. You can find the address details for all boutiques here.
Curious about what bbb can do for you?
Read a few experiences from other members below.
'bbb has positively changed my lifestyle. From the first day I became a member, I felt at home in a safe and positive environment with a lot of personal attention. At the start of my bbb journey, my energy and diet were not balanced. After two years, I'm mentally and physically fitter than ever, and I'm very grateful for that!'
'Exercising at bbb is truly like a warm bath. I used to be the type who sponsored the gym but never actually went. That has really changed at bbb; I now exercise an average of 2-3 times a week (for years now!).'
'At bbb, I feel completely at home, and it's for all ages. bbb is a great place to lose weight because, due to the tranquility you find there, you naturally lose some weight.'
Would you like to read more experiences? You can find them here.
< Back