Hot cabin yoga
Have you always wanted to know if hot yoga is a sport for you? At bbb we make it even more fun to do hot yoga, because we use hot cabins.
Do you want to know how this works and where and when you can do hot yoga in a cabin? We are going to tell you all about this.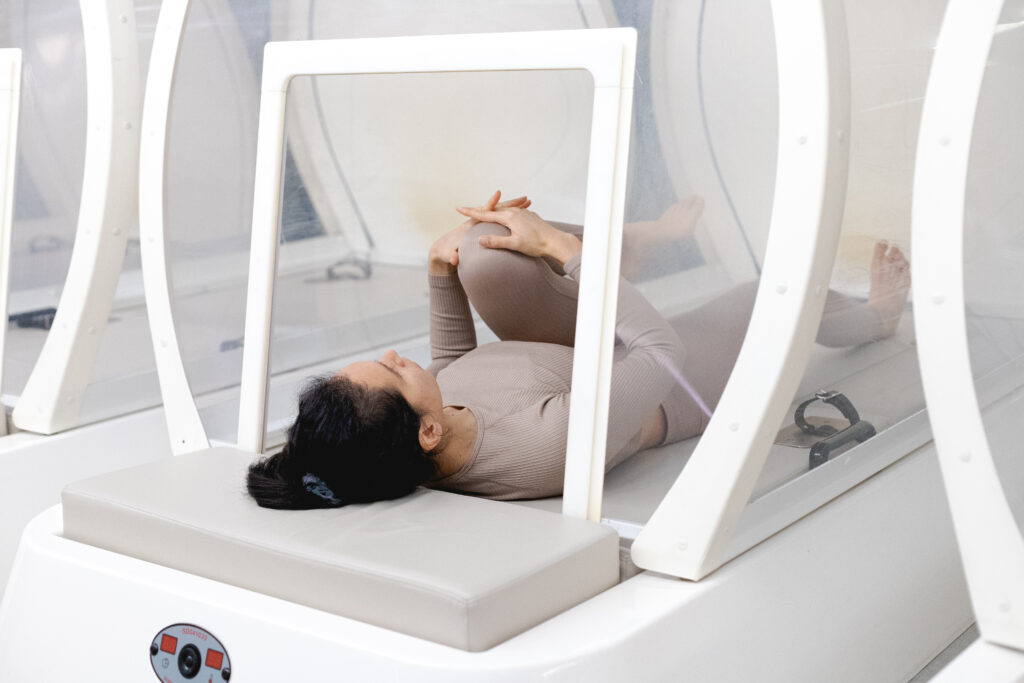 Hot cabin yoga
This yoga class is a combination of fluent and static positions in the hot cabin. The exercises build up carefully and are performed with control. It is a peaceful class for all levels with a standard sequence. Performing the exercises in the hot cabin, increases your flexibility and the suppleness of your muscles and joints. Above all it stimulates the ciculation and fat burning process!
Benefits
What are the benefits of hot yoga? Did you know that hot yoga is super good for your body and mind? Because the postures you do in a hot cabin increase your flexibility and relax your muscles and joints. This often makes it easier for you to get into yoga postures. In addition, the heat stimulates blood circulation and fat burning in your body. The higher the temperature, the more challenge for your body during hot yoga. The hot cabin has a cleansing effect on the body, because you sweat quickly you lose waste products. Are you afraid of injuries during hot yoga? Don't be afraid, good guidance and warmth ensure that there is little to no risk of injuries.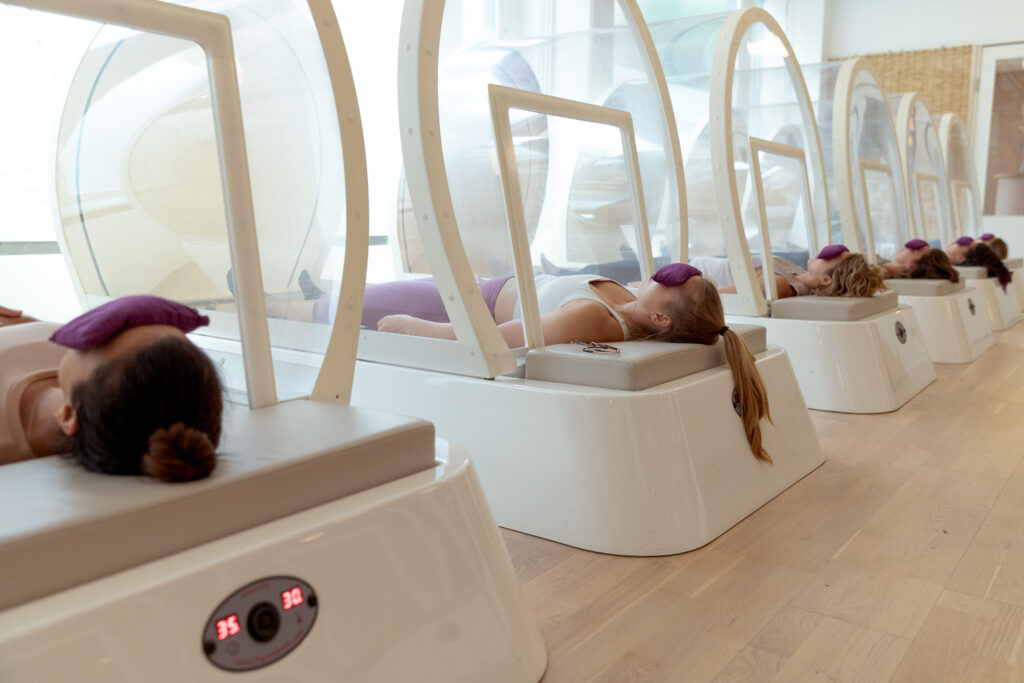 Where can you do it?
Where can you do hot yoga? Are you curious about a hot yoga class or would you like to get started yourself in your free hours? You can go to all bbb boutiques for this. We are located in Amsterdam, Delft, Den Bosch, The Hague, Haarlem, Rotterdam, Tilburg and Utrecht. Did you know that you can not only do hot yoga in a hot cabin, but also pilates? Here you can find more information about our hot workouts, or visit one of our boutiques.

< Back