HIIT training
Do you want to work on your endurance and boost your fat burning? Then choose a HIIT (High-Intensity Interval Training) session at bbb in the gym, on the Training Wall (bbb Jordaan), or a hot HIIT session in the cabin.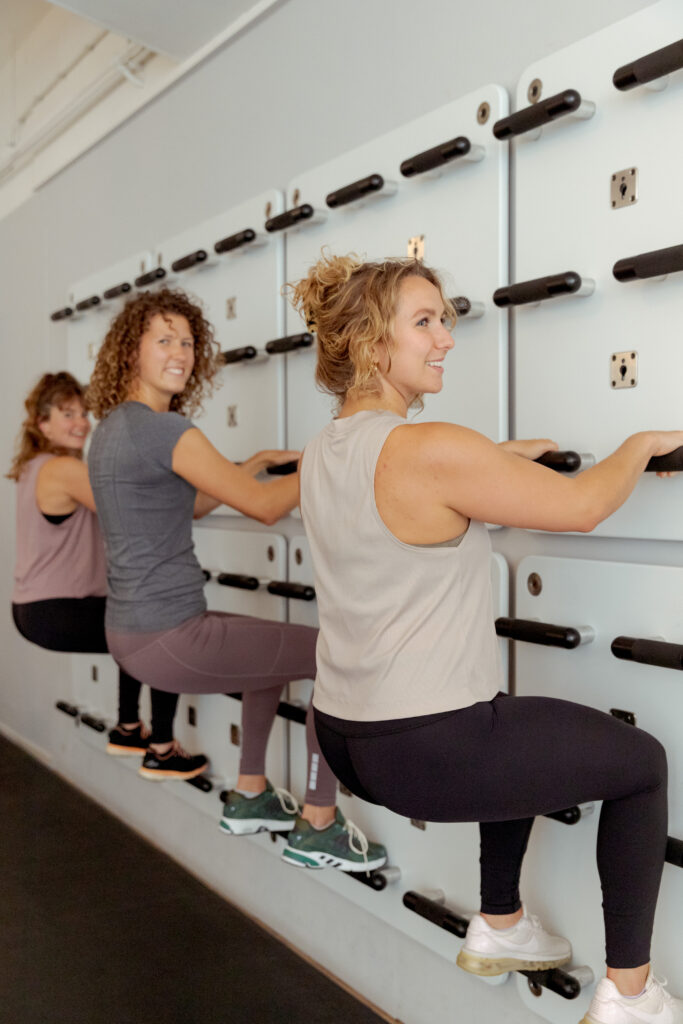 This 30-minute full-body workout is based on cardio and strength exercises in a timed interval, interspersed with short breaks for active recovery and rest. Because you perform short, intensive exercises in succession during this workout, it stimulates your metabolism for up to 48 hours after your session! During such an intensive HIIT session, you push your body to its limits, causing it to work harder to replenish its oxygen supply.
HIIT Training & Fat Burning
By participating in a HIIT training session in the hot cabin, you give your metabolism an extra boost! Your energy expenditure increases in a warm environment. The video below provides a good representation of what it's like during such an intense training session in the cabin.
Why is working out in a hot cabin good for you?
Improves flexibility.
Relieves stress.
Better cardio workout & calorie burn.
Better sleep.
A warm-up is redundant. In 30 minutes you'll be ready.
It has a cleansing effect.
Little to no risk of injuries.
The warmth stimulates fat burning.
Improvement of blood circulation.
Certainly not unimportant: we know from experience that many women find exercising whilst lying down in warmth very enjoyable.
You can find us in Amsterdam (Jordaan & Amstel), Delft, The Hague, Haarlem, Tilburg, Utrecht, Rotterdam, and Den Bosch. Check out the information for each boutique and book a free hot cabin trial class here!

< Back