Rheumatism and nutrition
Nutrition is essential for everyone. A healthy and balanced diet is especially good for health, so it is also good for you. Little is known about the effects of nutrition in rheumatic diseases, and there is also no special diet that can be followed. There are, however, a few points of attention about nutrition in rheumatism that can have an influence.
Rheumatism and nutrition
First of all, it is important to eat a healthy and varied diet. In particular, sufficient protein, vitamins and calcium for rheumatism and nutrition is important. Fruit and vegetables also have an anti-inflammatory effect. Take at least 250 grams of vegetables and two pieces of fruit every day. Unsaturated fats may reduce inflammatory pains somewhat, thus reducing the need for analgesic and anti-inflammatory drugs. Choose products that contain (poly)unsaturated fat. Examples include vegetable oils, nuts and fatty fish such as salmon, herring or mackerel. Try to limit your consumption of saturated fat.
In an untreated or newly treated gout patient, a restriction of nutrients rich in purine (the precursor of uric acid) should be avoided. For rheumatism, such as osteoarthritis, plants such as nettle, meadowsweet and willow have traditionally been widely used. There is some evidence that oral or topical use of nettle leaf extract may improve pain in patients with osteoarthritis. Regular use of turmeric improves morning stiffness, walking distance and joint swelling. Turmeric has a clear anti-inflammatory effect in postoperative patients. Interestingly, as a cheap, tasty and safe spice, turmeric can be used daily in the diet.
Rheumatism and meat and fish
Sausage and fatty meat are not recommended, especially pork and red meat as a diet to avoid rheumatism and nutrition. This can have negative effects on the rheumatic disease due to the acid content. Dairy products, sugar, coffee and alcohol are also discouraged. You can replace it with basic foods such as vegetables, fruit (not too ripe because of the sugars), potatoes, seeds (in small quantities) and wheatgrass.
A good alternative is to opt for plant-based options such as organic vegetables and legumes.
Omega 3 fatty acids reduce the risk of cardiovascular disease. It cannot reduce inflammation due to rheumatism. You need the recommended daily amount of these fatty acids, because that is good for your heart and blood vessels. Vegetable sources of omega-3 fatty acids (linolenic acid) are mainly linseed oil, rapeseed oil, walnuts (oil), soybean oil, linseed, chia seed and hemp seed. Omega-3 fatty acids are also found in fatty fish such as mackerel, herring, sardines and salmon. Omega 6 is not recommended, this can cause inflammation. This is important in fibromyalgia, among other things.
Animal foods such as anchovies, herring, lamb, organ meats (chicken liver) and red meat contain a lot of purine (> 150 grams of purine per 100 grams) and appear to cause a gout attack more often. So avoid these products as much as possible. Whole grains, wheat germ, soybeans, soy flour also contain purine, but not as much. So be careful with this one too.
The do's and don'ts:
Do: drink plenty of water.
Do: make herbal tea from dried nettle. It is also good to have a cup of fresh nettle twice a day as juice or soup.
Do: are you overweight? Then it is important to ensure weight loss. Losing weight puts less stress on the joints. Schedule a food coaching session if you want advice on losing weight.
Do: sufficient omega 3 fatty acids.
Don't – avoid food in rheumatism and nutrition: eat little or no sausage and fat and red meat.
Don't: drink little or no alcohol. This is especially recommended for gout.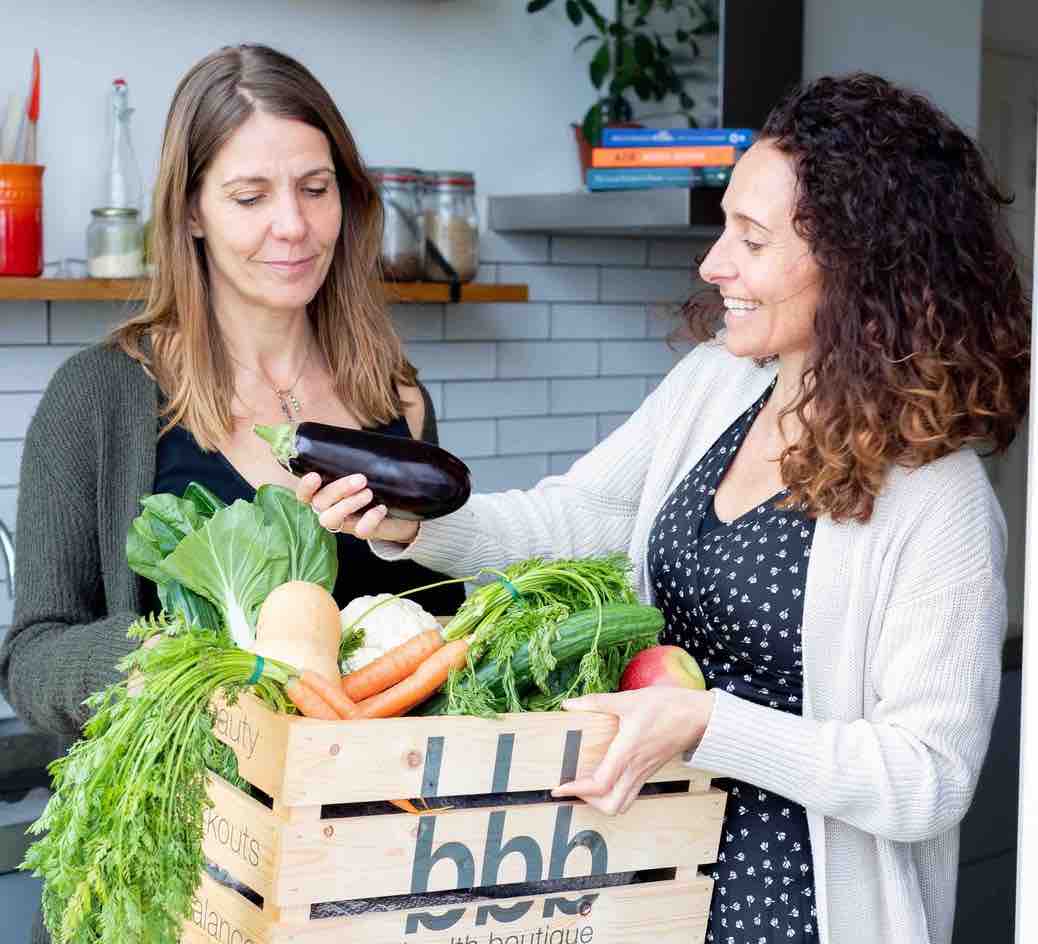 Vitamins and minerals for rheumatism
People with rheumatism often lack vitamins A and B. In active rheumatoid arthritis (RA), the need for vitamins A, B and D is increased. Vitamin D is important for healthy bones and muscles. In addition, vitamin D may have an anti-inflammatory effect in inflammatory rheumatism and perhaps also in osteoarthritis. This is especially important for women between the ages of 50 and 70. They often need extra vitamin D. They are advised to take an extra 10 micrograms of vitamin D daily. People with osteoporosis are advised to take 20 micrograms of vitamin D daily. Calcium and vitamin D are often additionally prescribed for osteoporosis. If you take prednisone for a longer period of time as a medicine against rheumatism, there is a higher risk of osteoporosis. Then it can be useful to take calcium tablets and vitamin D.

< Back