Practice space for paramedics and independent coaches
bbb is for her practice space regularly looking for independent dieticians, coaches and physiotherapists with a holistic vision. bbb is a health boutique for women. A small scale sport school with a personal approach there are currently studios in eight cities in the Netherlands.
Unique to bbb is exercising in a heated cabin. Warmth results in a better blood flow to the muscles and joints and can help to lessen stiffness. As well as this, there is virtually no risk of injury as you are lying down. We also know from experience that women enjoy exercising lying down and in warmth. Virtually all women can sport in this matter and find it easy to maintain.
Practice space
The bbb team in the practice space consists of physiotherapists, dieticians and therapists/psychologists. By working together and using our holistic approach we are able to improve the healthy lifestyle of our patients. The bbb team only works with female therapists and coaches.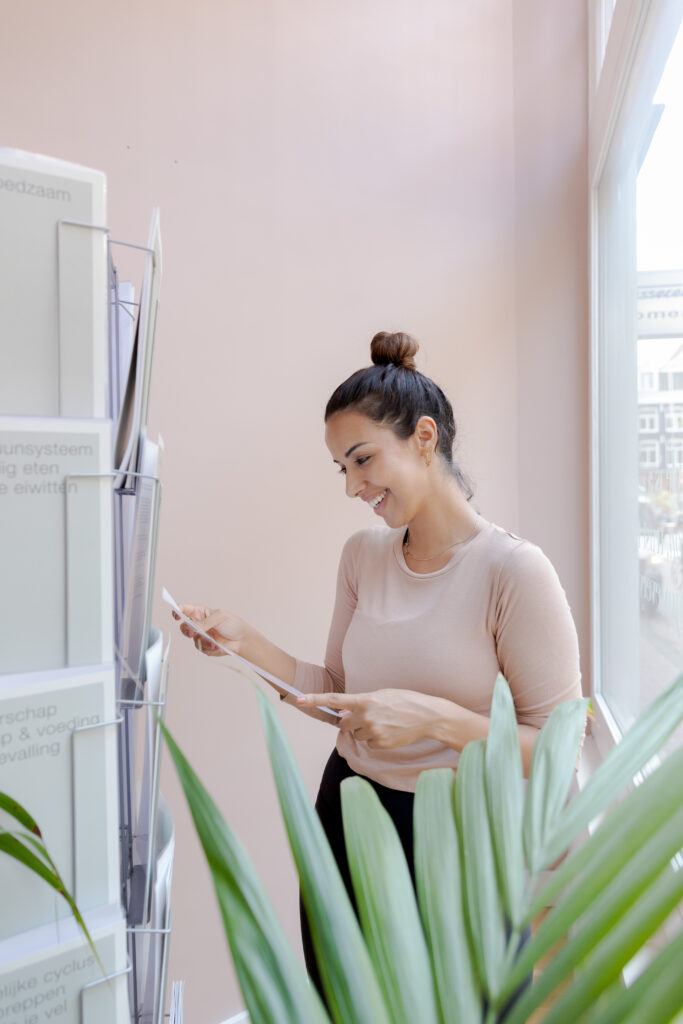 Profile
ZZP'er (independent) with a holistic vision regarding health.
A creative entrepreneur and networker with business and commercial insights.
In possession of good social skills.
You will work in the practice space in our boutique sport school where you have close contact with our coaches and other paramedical staff. You build up your own business.
Interested? Send an email to Inge Bader- de Brouwer via inge@bbbhealthboutique.nl. 
< Back