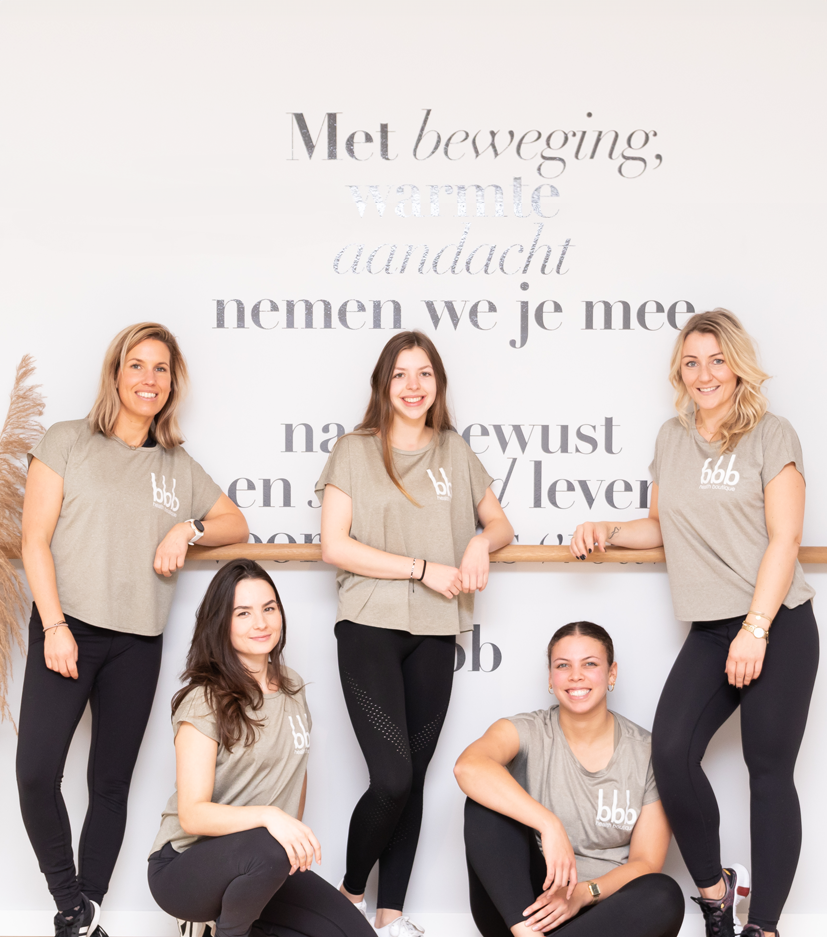 bbb health boutique Delft
As temperatures drop again this fall, bbb health boutique Delft will only raise your motivation! Together with bbb you will boost your energy levels to new heights, regardless of the season.

bbb health boutique Delft is the ultimate gym for you as a woman. Our coaches will work with you to achieve the healthiest version of yourself, so you feel good about yourself and your body.

✔ Individual guidance in a home-like atmosphere: at bbb health boutique Delft we find it very important that every woman receives personal coaching. There is enough space and time to focus on each individual in a domestic environment.

✔ Hot cabin training: experience for yourself what it is like to undergo a unique training in a hot cabin that heats up to 40 degrees. These workouts will not take long, but they are certainly effective: you'll have achieved a full training session within 30 minutes. Besides, we also offer outdoor workouts.

✔ Feel confident in your body: in our health boutique, we'll focus on you as a woman. Together we will make sure that you will be feeling comfortable in your own skin, you can work on your personal goals and we will coach you on body, food & mind!
Book a free trial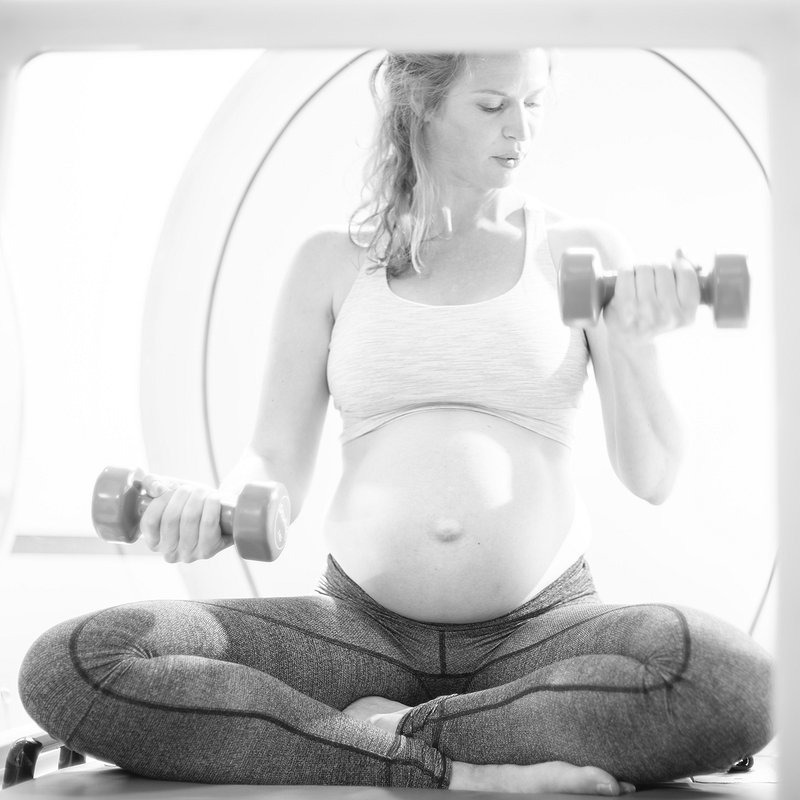 "Very sweet coaches who'll guide you well throughout all classes. They explain everything clearly, and they do so with a smile. They also help remind you about your personal goals and measurements. I enjoy working out there very much!"
At bbb Delft, we have everything you need to help you get in shape. Work on your work on your endurance, strength, flexibility and recovery. We have the right workout for every goal. We also temporarily offer short-term subscriptions. 
✔ Hot cabin classes for an effective workout and detox.
✔ Effective 30-minute workouts.
✔ Power training, HIIT, pilates, yoga and more!
Would you like to give bbb health boutique a try? You can now book a temporary free trial class to get acquainted with bbb.
Get acquainted with bbb's holistic approach in an accessible way. With the shape monthly card, you get one month of hot cabin or hall classes, unlimited body-, food- and lifestyle coaching, and much more! We provide a start and end measurement, discuss your goals and we will create a personalized plan. Now for only €145. 
A pleasant environment for women
Our health boutique has a holistic approach. This means that, in addition to the hot cabin workouts, we also provide guidance about mind, food & body. We also offer inspiring and motivating challenges. Personal coaching and attention for every individual are of very high importance to us, to make you feel good about yourself and comfortable in your own skin. 
When to choose bbb Delft?
✔ Together, we will help you lose weight or to get in shape, when you have been unable to do so up till now.
✔ You find it difficult to preserve, while you have already tried everything.
✔ In just half an hour, you will have completed an entire workout. In this way you'll train briefly, but effectively.
✔ Do you find it difficult to change your eating habits and lifestyle? We will provide the help you need.
The benefits of a hot cabin workout
✔ An effective workout, completed within 30 minutes.
✔ Your circulation improves and your fat burning process is stimulated, since you'll be exercising in heat.
✔ The risks on injuries are very low.
✔ A hot cabin workout has a cleansing effect.
Yoga, strength, kickboxing
bbb Delft offers a diverse range of studio classes. Our women's gym offers kickboxing, strength training, HIIT, Pilates and various yoga classes. In the studio classes you work on strength, condition and flexibility. These classes are great for getting results and shaping your body. View our schedule here. All studio classes, training sessions and cabin classes are taught by a coach accompanied by music. So you are always provided with expert advice by a professional! Book a trial class now. It is temporarily reduced from €25 to €0!
Book a trial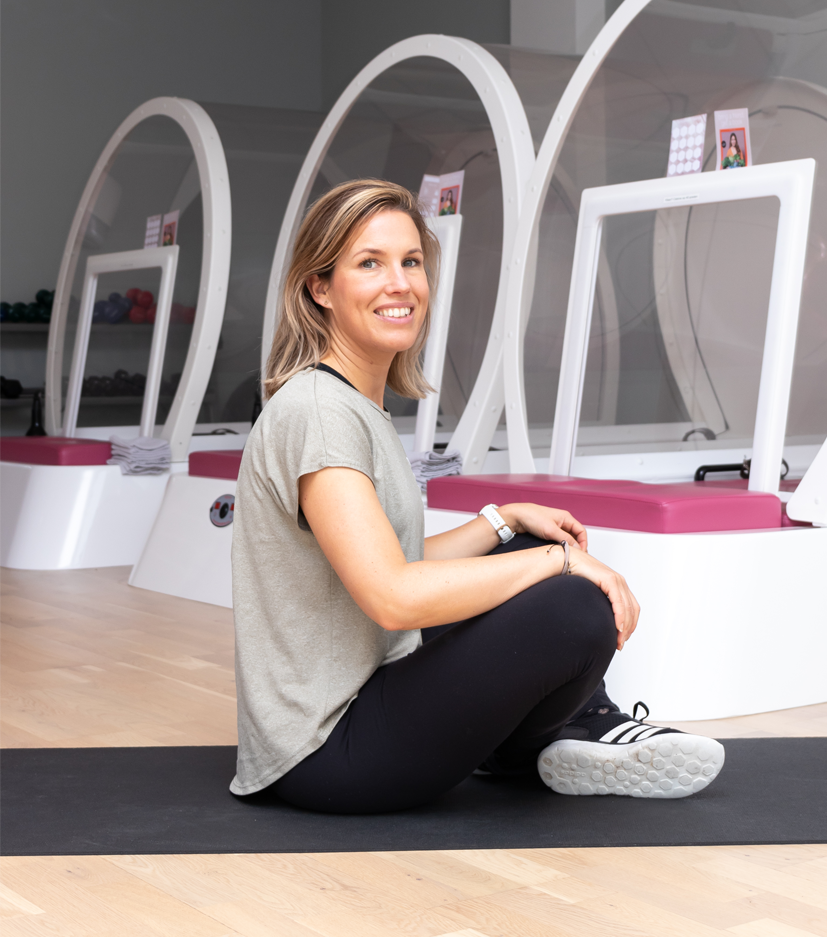 Delft
Kristalweg 27
2614TR Delft
+31886440015
delft@bbbhealthboutique.nl
Openingtimes
Monday
9 a.m. - 1 p.m.
4:45 p.m. - 9:30 p.m.
Tuesday
9 a.m. - noon
4:45 p.m. - 9:30 p.m.
Wednesday
8:30 a.m. - 1 p.m.
4:45 p.m. - 9:30 p.m.
Thursday
9 a.m. - noon
5:30 p.m. - 9 p.m.
Friday
8:30 a.m. - 1 p.m.
Saturday
8:30 a.m. - 1 p.m.
Sunday
8:30 a.m. - 12:30 p.m.
Coaches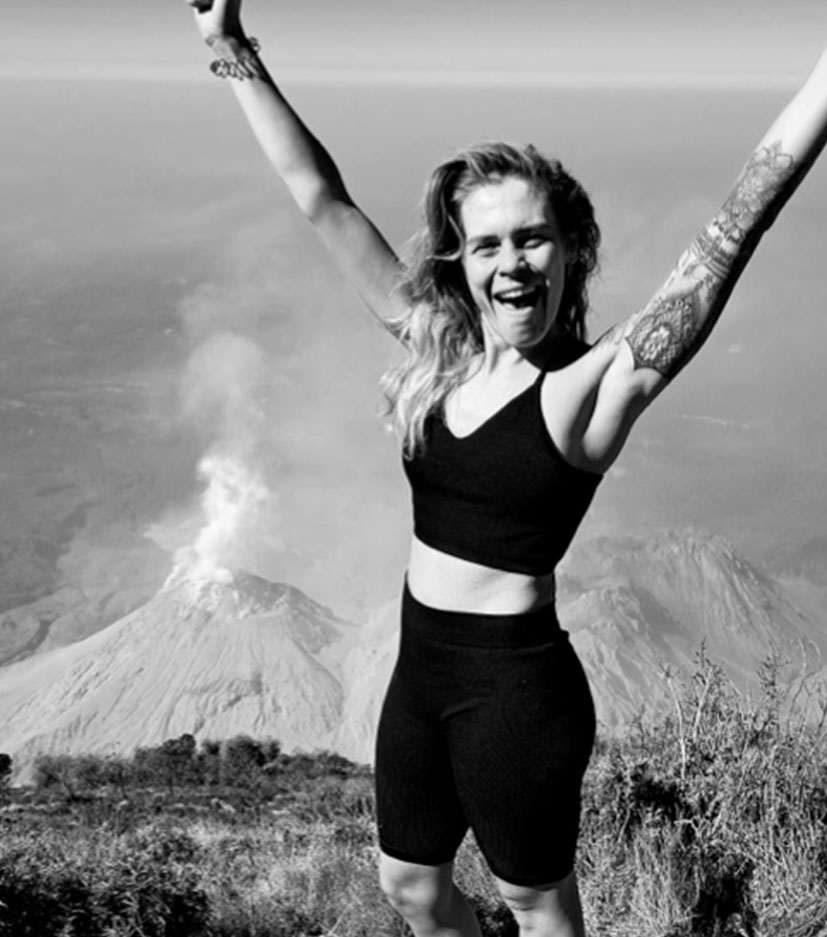 Vanity
Group lesson instructor
Over Vanity
Vanity is 32 years old and has been a group lessons instructor for bodyshape and yoga classes for many years. She is a feisty lady, who loves to work hard, but also likes to share the deeper meaning of yoga with you.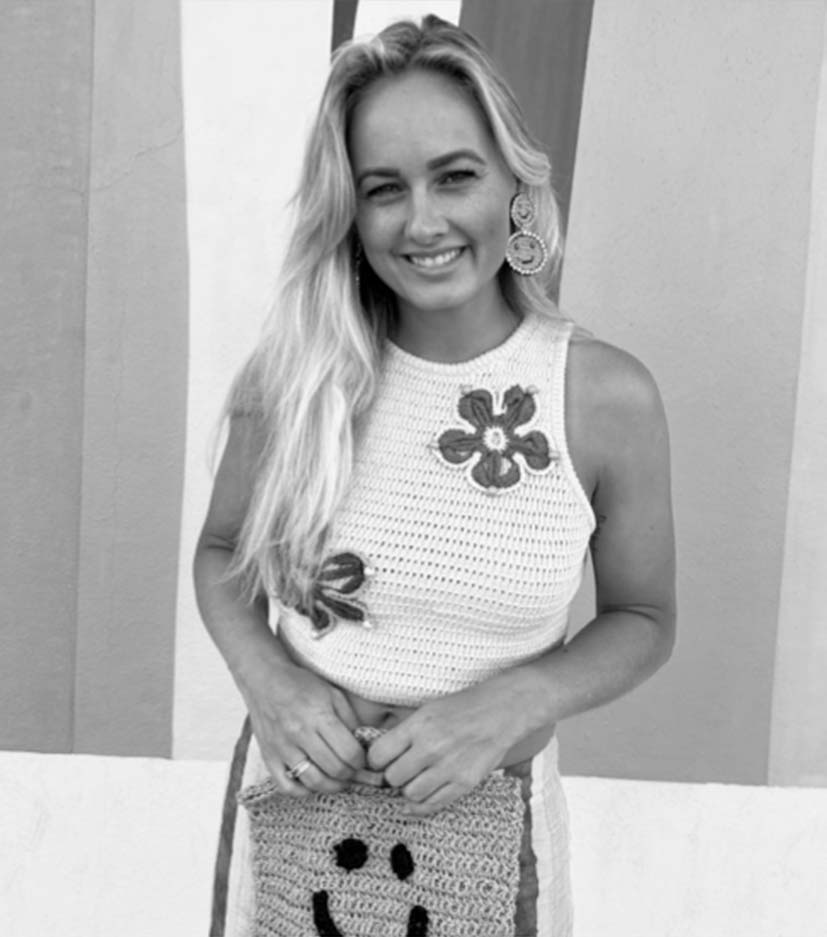 Angela
Coach
Over Angela
Angela is an entrepreneur who runs her own creative studio. She knows how important it is to develop set routines. Besides, she is highly involved in creating awareness, self-development and a changed mindset. She enjoys enthusing others to work toward a healthier lifestyle.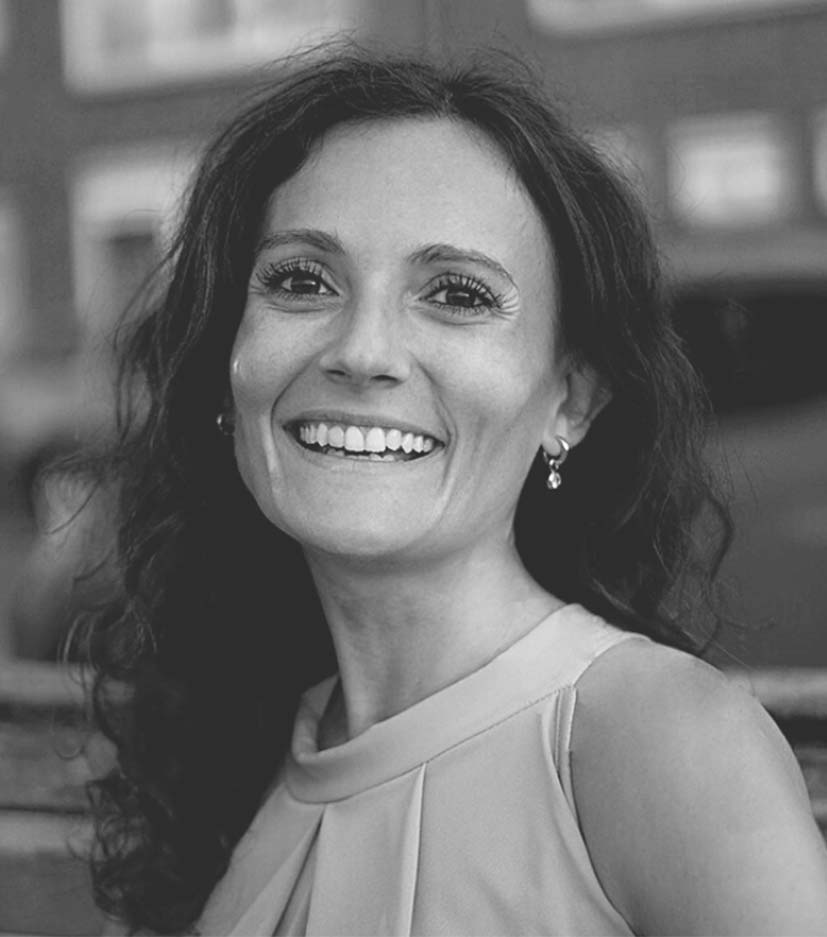 Ildikó
Coach and cardioballet instructor
Over Ildikó
Ildikó is originally from Hungary. She enjoys teaching cardio ballet, however, she is also currently learning to be a salsa and bachata instructor. Sports, a healthy lifestyle and nutrition have always played an important role in her life. She has completed several courses about nutrition and exercise. With her career in mind, she wants to further expand her knowledge in this field. Her mission is to help people enjoy their life even more through a healthier lifestyle.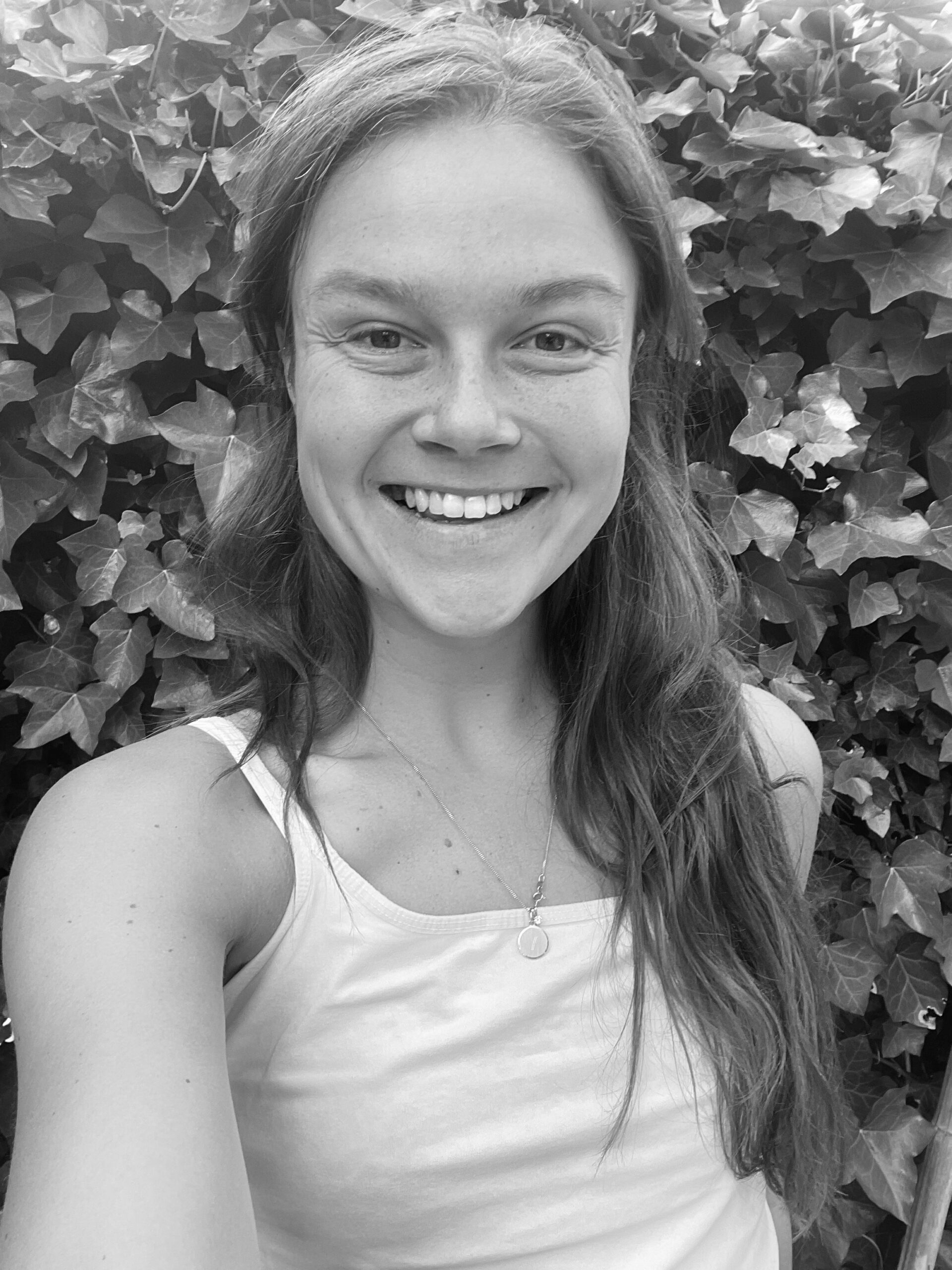 Ilse
Coach and (sports)dietician
Over Ilse
Ilse is a (sports) dietician and has completed a degree in personal training. Besides nutrition and exercise, a balanced lifestyle is key to reaching your goals. Ilse believes that feeling fit and healthy, starts with being honest with, and grateful for, yourself.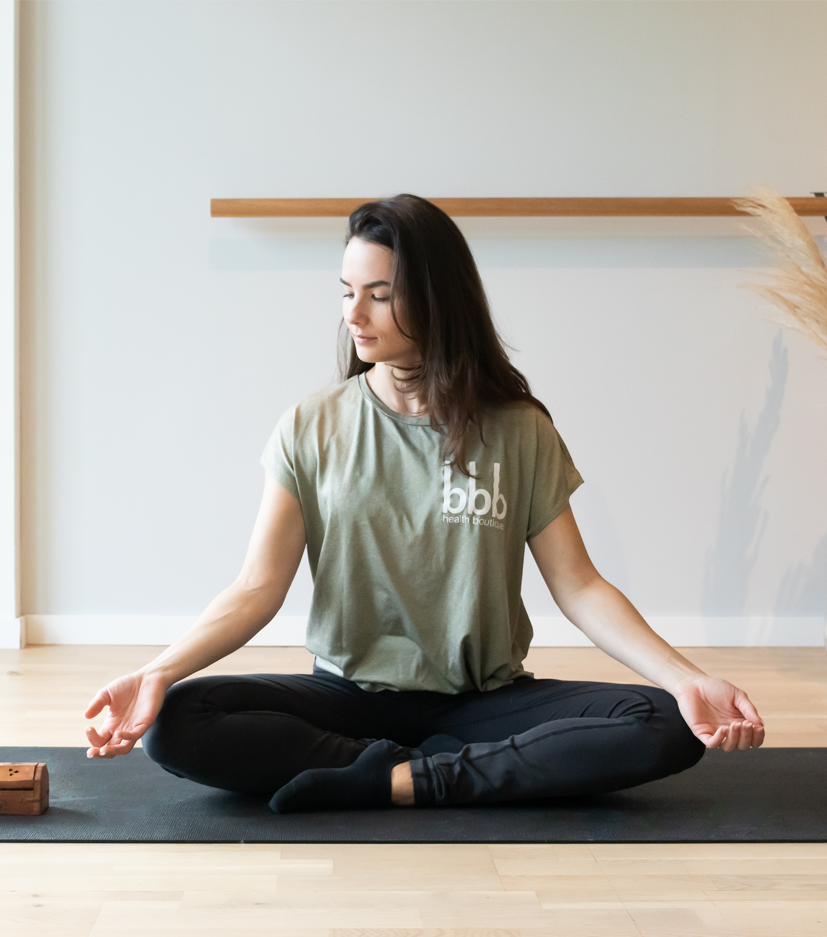 Schedule
Personal
Cabineles
Zaalles
Buitenles
Online
Mon

Tue

Wed

Thu

Fri

Sat

Sun
11:30 - 12:00
cardio & core
30 minuten focus op cardio en core oefeningen in de zaal en bij mooi weer buiten
rustige en meditatieve vorm van yoga
Een groepstraining gericht op het verstevigen van de spieren en verbeteren van de conditie.
rustige en gecontroleerde bewegingen gericht op core
17:45 - 18:00
inloop dietist
vrijblijvende inloop bij onze dietiste Jennifer
Een groepstraining gericht op het verstevigen van de spieren en verbeteren van de conditie.
20:15 - 21:15
vinyasa yoga
dynamische vorm van yoga
08:00 - 08:45
ZOOM - balance
09:15 - 10:00
power circuit
circuittraining gefocust op kracht
een circuittraining van 30 minuten
Een dansles in de zaal. Gegeven door een enthousiaste docent.
20:00 - 21:00
Cardio ballet
Een ballet barre workout op basis van dynamische oefeningen voor de armen, benen, buik, billen, kuiten en rug. Geen balletervaring nodig.
09:05 - 09:50
ZOOM - pilates45
09:15 - 09:45
bbb outdoor
30 min workout betaande uit conditionele en krachtoefeningen. Verzamelen achter de boutique. Bij slecht of te warm weer, kan de les binnen worden gegeven.
rustige en gecontroleerde bewegingen gericht op core
statische vorm van yoga
08:30 - 09:15
ZOOM - core45
Zoom workout van 45 minutes met focus op de core. De Zoom-link ontvang je per mail en is aanklikbaar in de webapp op het tijdstip van de les.
statische vorm van yoga
rustige en meditatieve vorm van yoga
Een groepstraining gericht op het verstevigen van de spieren en verbeteren van de conditie.
09:15 - 09:55
Cardio boxing
rustige en gecontroleerde bewegingen gericht op core
rustige en gecontroleerde bewegingen gericht op core