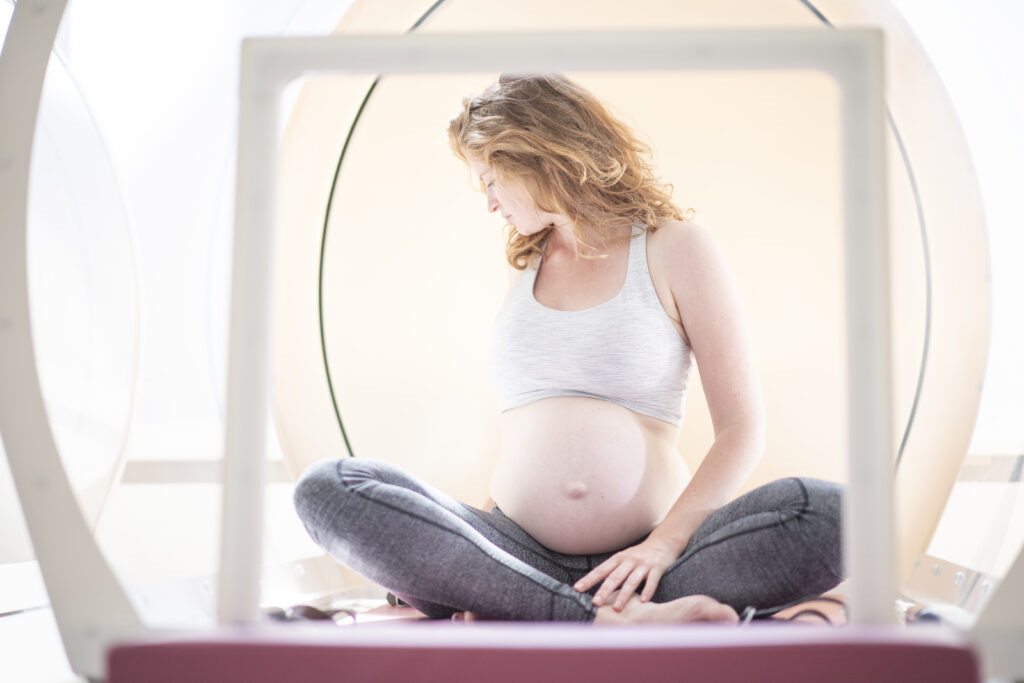 Movement during your pregnancy
bbb is a wonderful place to exercise during pregnancy. If you are pregnant or have just given birth, it is nice to be in a friendly environment with a lot of knowledge and personal attention around the pregnancy. Moreover, it is nice to work on your own goals in a targeted way to keep your body & mind as healthy as possible.
We work with exercise programs that can be performed up to approximately 34 weeks of pregnancy (or even longer if you are fit). The exercises of bbb mama are aimed, among other things, at strengthening the corset muscles and pelvic floor.
Expectant mothers are carefully supervised. The coaches ensure that your training program is in line with the phase of your pregnancy. The intensity of your training and the exercises are adjusted in each phase. This way your body is extra well prepared for childbirth and your condition remains at the right level. It also helps to get back in shape more easily afterwards.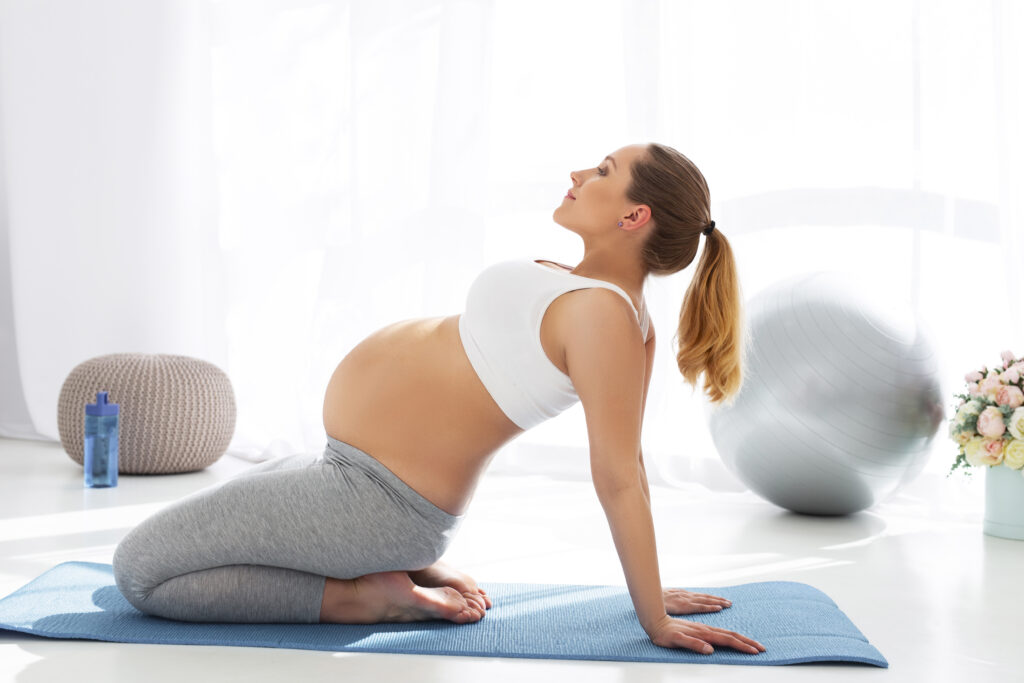 'Now that I'm pregnant I really enjoy the guidance. You can determine what is right for you for each phase of the pregnancy and that feels very safe. There are coaches around who guide you during the exercises, so if your body needs something different, they will adapt your sports program for you. Together with the guidance in the field of nutrition and mind, this really offers a total package.'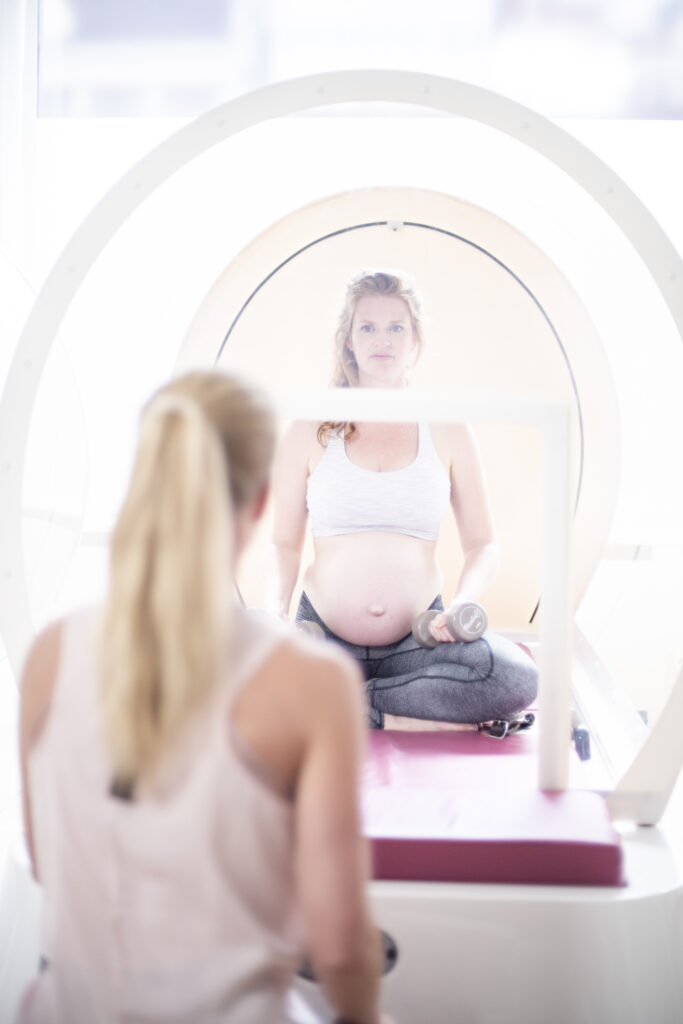 At bbb we offer workouts and coaching for every stage of pregnancy!
Customized exercise programs: at bbb we work with customized exercise programs. This way you can train safely and challenging throughout your pregnancy.
Holistic: we are a holistic gym and that means that we coach you as a mommy to be in the field of body, food and mind. Because in addition to the workouts, we also offer food and lifestyle coaching!
Attention & personal guidance: at bbb we find it important that there is a lot of room for personal attention and guidance in a homely atmosphere.
Ook als je lichamelijke klachten hebt zoals bekkeninstabiliteit of rugklachten kun je bij ons blijven trainen tot het einde van je zwangerschap.
Ben je nieuwsgierig naar onze holistische werkwijze en hot cabin workouts? Je kunt gratis met ons kennismaken door een proefles in te plannen. Tijdens een proefles kun je kort het trainen in warmte en onze professionele en vriendelijke aanpak ervaren.