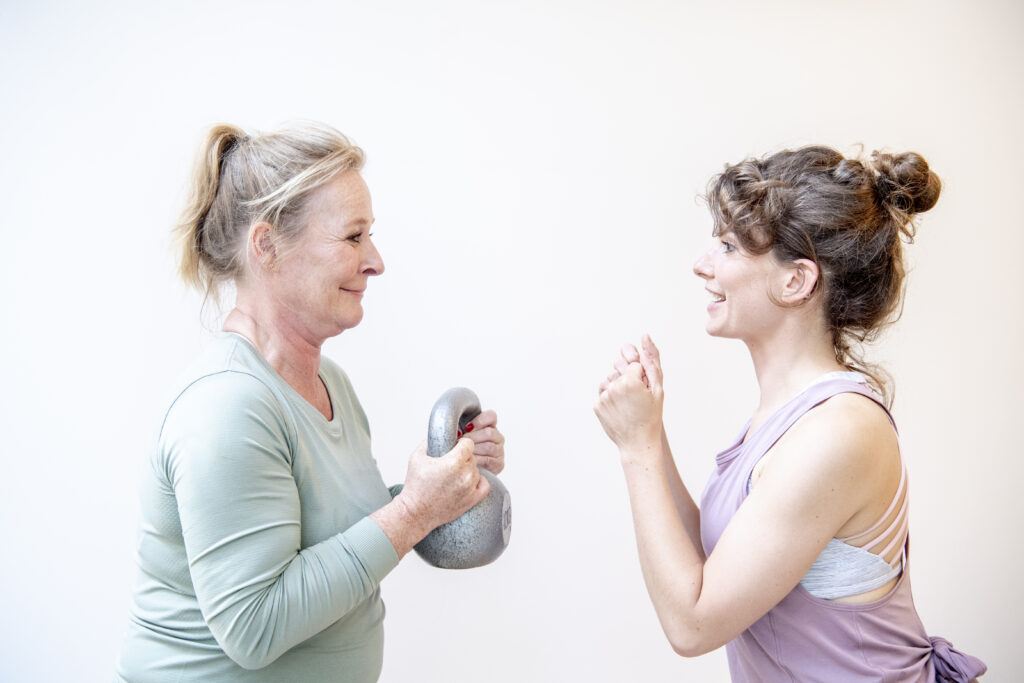 stay healthy during menopause
When you get older or go through menopause, your body changes and your mind works differently. It is a period about which people often think mildly, but in some cases there is a lot involved. You can certainly do things to deal with this phase in a positive way and thereby mitigate some of the effects. Especially in the field of nutrition, lifestyle and exercise. That is why we have developed special workouts, food & coaching tools at bbb health boutique. Extra attention to healthy nutrition, relaxation and training with extra weight is important in this phase.
Reducing menopausal symptoms
Do you regularly suffer from hot flashes, mood swings, insomnia and a bloated stomach? About 80% of menopausal women experience these complaints. Menopausal symptoms can affect your daily life. But did you know that it is possible to reduce menopausal symptoms by exercising enough?
During the transition your metabolism drops, to keep your energy up it is important to train intensively three to four times a week. Regular exercise helps against hot flashes, depression and sleeping problems.
At bbb we recommend choosing a program in the hot cabin twice a week and preferably aimed at strength to reduce menopausal complaints. Training with heavier weights can prevent weight gain.
Consciously dealing with food can reduce menopausal symptoms. We offer nutritional tools for both the peri- and post-menopause to reduce menopausal symptoms.
At bbb there is a lot of room for personal attention and guidance. There is always a coach at the heat cabins who can help with the correct execution of the exercises. Exercising in heat is good for blood circulation, has a cleansing effect, is good for the muscles and stimulates the burning of fat. Above all, it is wonderfully relaxing!
For women with physical complaints such as a hernia, instability complaints or joint pain, lying sports in heat is very suitable.
Our coaches are happy to guide you during this phase of life. Get to know our working method, coaches and boutique by scheduling a free hot cabin trial lesson below. You will first receive an intake and then personal guidance during your hot cabin workout.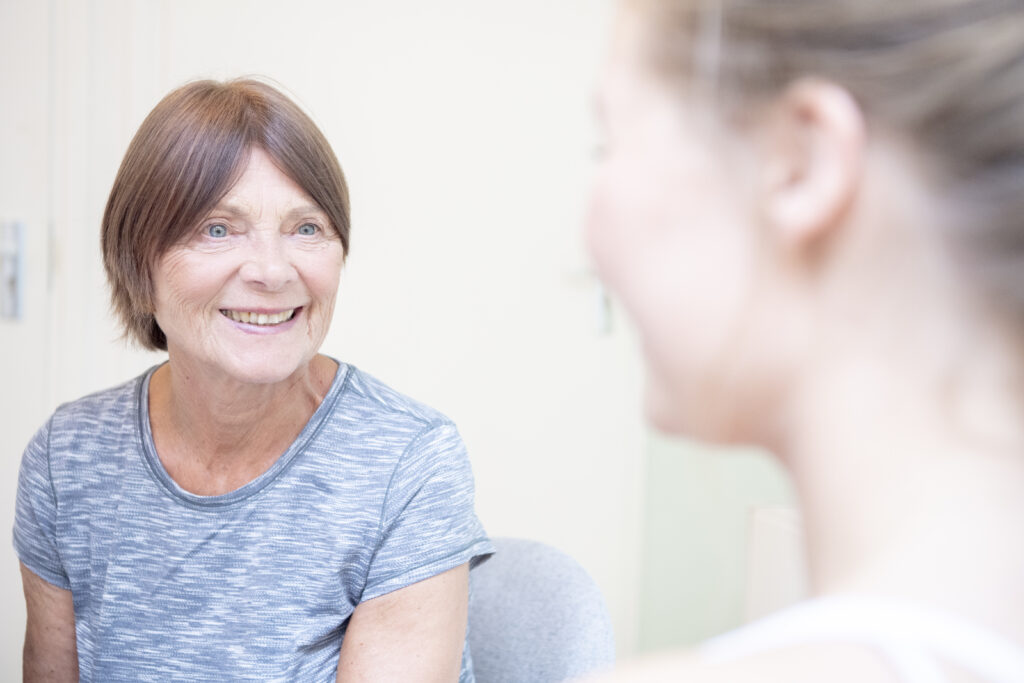 'The atmosphere at bbb is very friendly and cosy. You enter and you immediately feel welcome. Everyone actually comes there: pregnant women, young but also my age (50+), and I really like that! The coaches are really there for you, they take you along and encourage you to take on challenges.'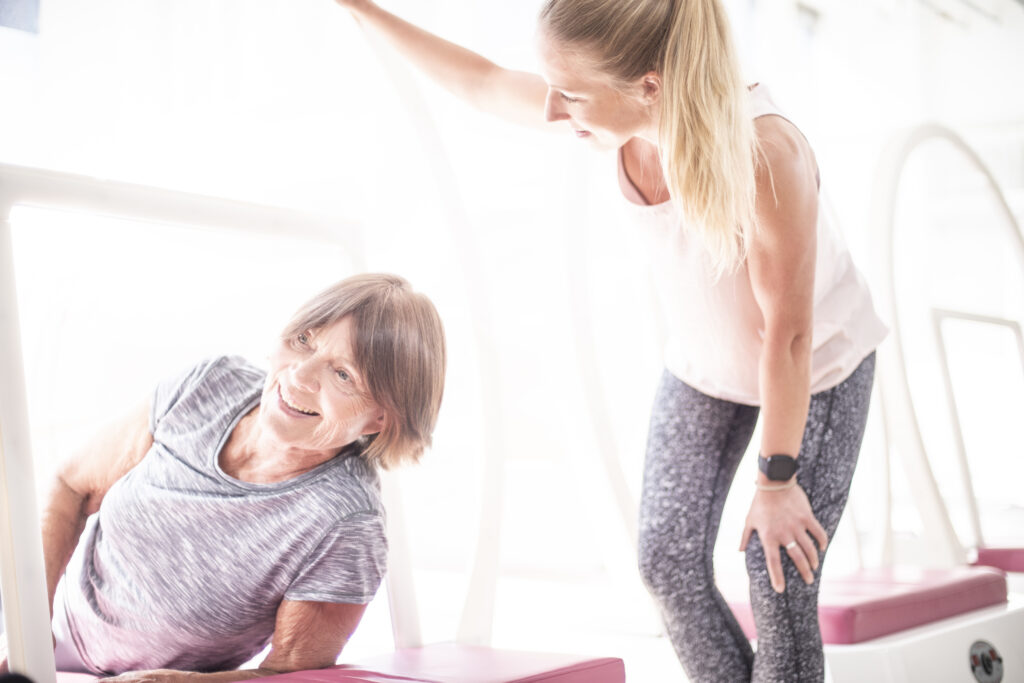 Why is exercising in heat good for you?
Unique at bbb is that you exercise in a hot cabin. Menopausal women also find this a wonderful experience. You have a cabin to yourself and this gives a nice and safe feeling
A warm-up is unnecessary. You'll be done in 30 minutes.
It has a cleansing effect. The heat makes you perspire quickly and get rid of waste.
Little to no risk of injury, because the exercises are performed lying in heat and under supervision.
It stimulates fat burning. Your body has to work harder in the heat, so you have faster results.
The heat and exercise improve blood flow.
Certainly not unimportant: we know from experience that many women find exercise lying in heat relaxing and very nice – a 30 minute workout!
Are you curious about our holistic approach and hot cabin workouts? You can get to know us for free by scheduling a trial lesson. During a trial lesson you can briefly experience training in heat and our professional and friendly approach.