Creamy healthy broccoli soup with almond milk and pumpkin seeds
Would you like an easy, healthy soup? This creamy broccoli soup with almond milk and pumpkin seeds is healthy and deliciously thick and creamy.
Broccoli, a green vegetable packed with nutrients, plays a crucial role in promoting a healthy lifestyle. This cruciferous vegetable is rich in vitamins such as vitamin C, vitamin K, and folate, as well as minerals like calcium and iron. Additionally, broccoli contains bioactive compounds, including sulforaphane, known for their antioxidant and anti-inflammatory properties.
Broccoli contributes to healthy digestion due to its fiber content and supports the immune system with its vitamin C content. It also plays a role in promoting strong bones and healthy blood clotting thanks to the presence of vitamin K and calcium.
What you need for broccoli soup with almond milk and pumpkin seeds (4 portions)
2 medium broccoli, cut into florets
2 spring onions, cut into rings
2 cm fresh ginger, finely chopped
2 cloves of garlic, finely chopped
400 ml boiling water with 1 vegetable stock cube
350 ml almond milk
1 tbsp coconut oil
salt and pepper (to taste)
topping: handful of pumpkin seeds (optional)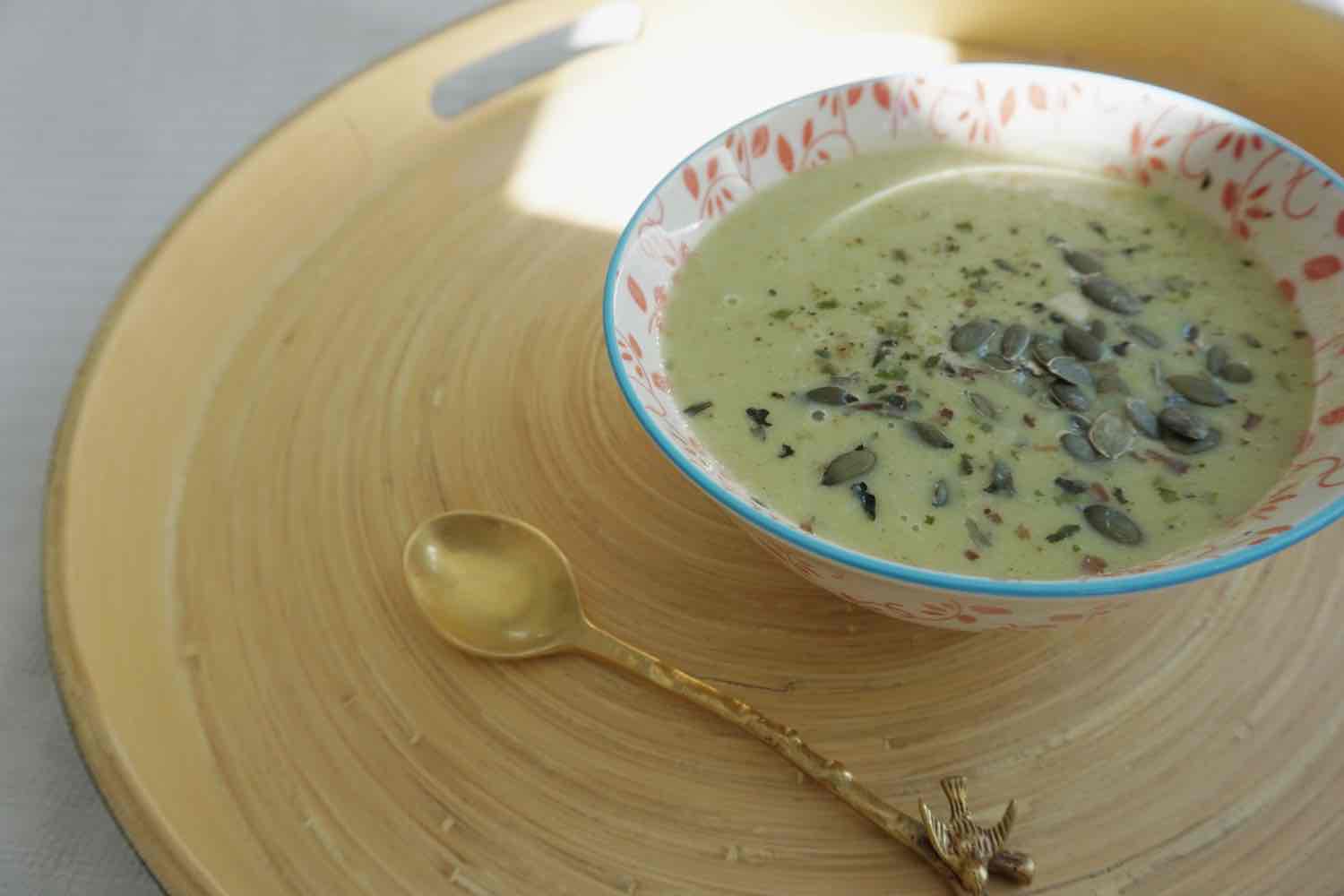 How to make it
Heat a pan over medium heat with a little coconut oil. Fry the garlic, ginger and spring onion for about two minutes. Add the vegetable stock, almond milk and broccoli and let the soup simmer for about ten minutes. Remove the pan from the heat when the broccoli florets are soft. You can test this by poking the florets with a fork. Remove the pan from the heat and puree the soup smooth with a hand blender or in the blender. Then pour the soup into bowls with some salt and pepper to taste.
Tip: sprinkle some pumpkin seeds on top for a bite.
All recipes from bbb health boutique are tasty, healthy and plant-based. Here you will find an overview of all our delicious recipes.

< Back