Mezze plate
Mezze are small dishes from Mediterranean cuisine. Extremely suitable for a sunny summer afternoon. You can vary this endlessly and it is super vegan-proof! Our mezze plate has it all!
What you need for a mezze plate (for 4 persons)
2 cans of chickpeas
2 eggplants
2 bowls of mushrooms
3 tablespoons paprika
2 tsp cumin
1 tsp turmeric
1/2 bag spinach
1 tbsp olive oil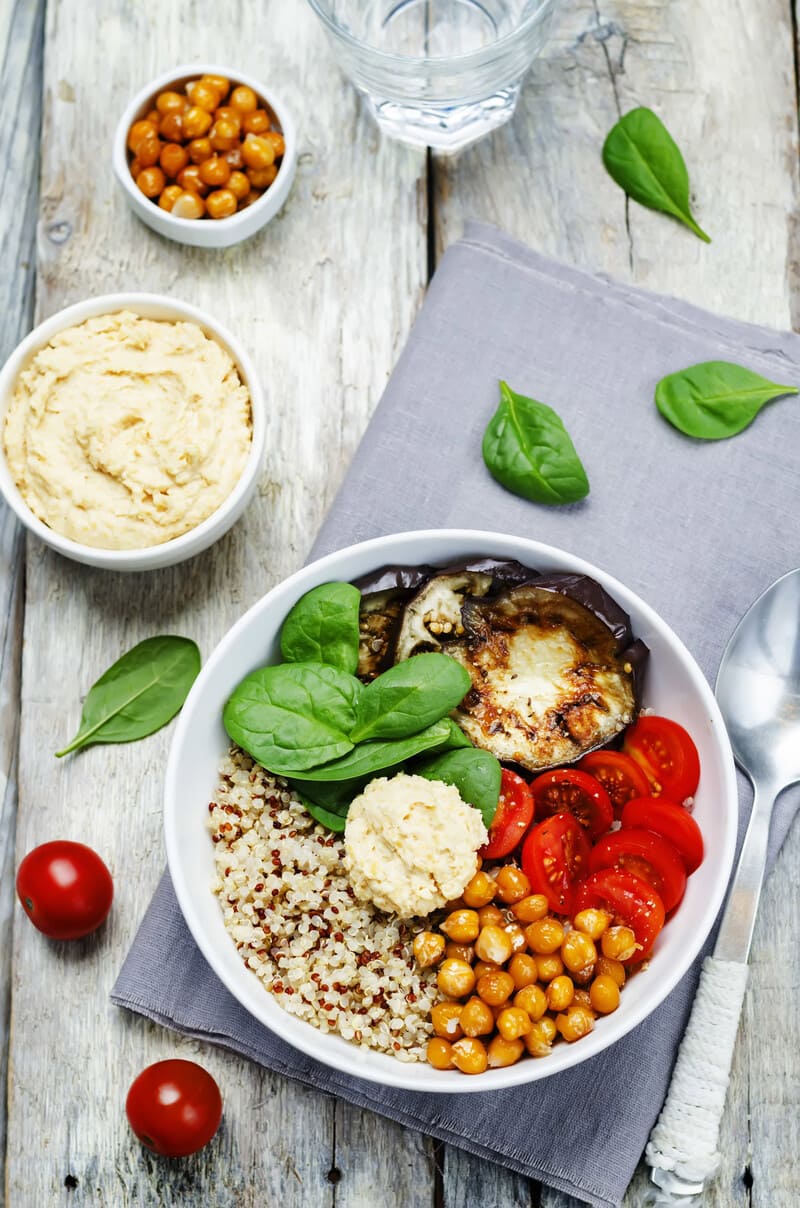 How you make it
Preheat the oven to 220 degrees. Drain the chickpeas and mix them with the paprika, cumin and turmeric. Roast the chickpeas for about 10 to 15 minutes and turn them over in between. Cut the eggplants and mushrooms into cubes and stir fry them in a pan with a dash of oil. Serve the vegetables with the chickpeas, the pepper hummus and the spinach on a large plate. Enjoy!
All recipes from bbb health boutique are tasty, healthy and plant-based. Here you will find an overview of all our delicious recipes.

< Back