Runner beans with bell pepper and tomato
Runner beans belong to the category of immature pods and resemble green beans. They are longer and slimmer in shape and have a rougher exterior compared to regular green beans.
This versatile bean is rich in various vitamins, such as vitamin C, and minerals like calcium and iron. Additionally, runner beans are high in fiber, making them an ideal bean for a tasty and healthy recipe! Runner beans with bell pepper and tomato are truly a favorite.
What you need:
500 grams of runner beans
1 finely chopped onion
15 grams of coconut oil
1 red bell pepper
3 tomatoes
Salt & pepper
Oregano
100 grams of grated vegan cheese or nutritional yeast flakes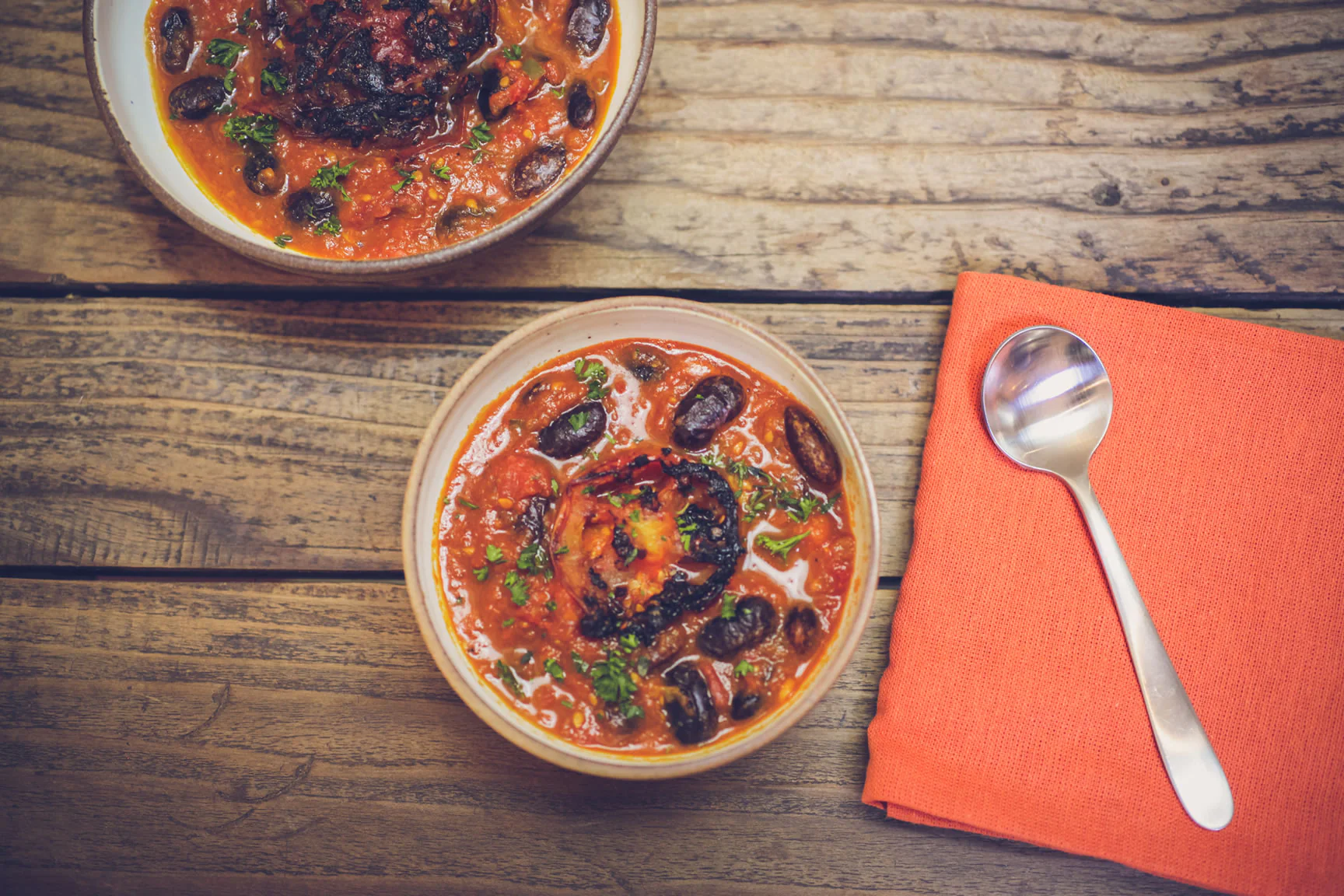 How to make it:
Clean the beans and pass them through a bean slicer or cut them into small pieces. Sauté the onion in hot butter, add the beans with the diced bell peppers. After 10 minutes, add the peeled, diced tomatoes with salt, pepper, and oregano. Stir everything and let it cook together for about 10 minutes. Sprinkle the grated vegan cheese over the vegetables and let it melt, or place the dish under the hot grill. If you opt for nutritional yeast flakes, add them after the dish comes out of the oven. Enjoy!
Forgotten vegetable: Runner beans are often seen as ornamental plants, but they are vegetables and legumes. The bean is known as "Roomsche Boonkes," and its Latin name is Phaseolus coccineus. The beans are sometimes also called "scheiers." Runner beans are considered a forgotten vegetable. You might not find this vegetable in every supermarket, but you may encounter it at the market or in a health food store.
Runner beans can be frozen successfully. Trim the beans and remove the string (if there is one). Then, cut them into small pieces, blanch them, let them cool, and freeze them.
All recipes from bbb health boutique are tasty, healthy and plant-based. Here you will find an overview of all our delicious recipes.

< Back