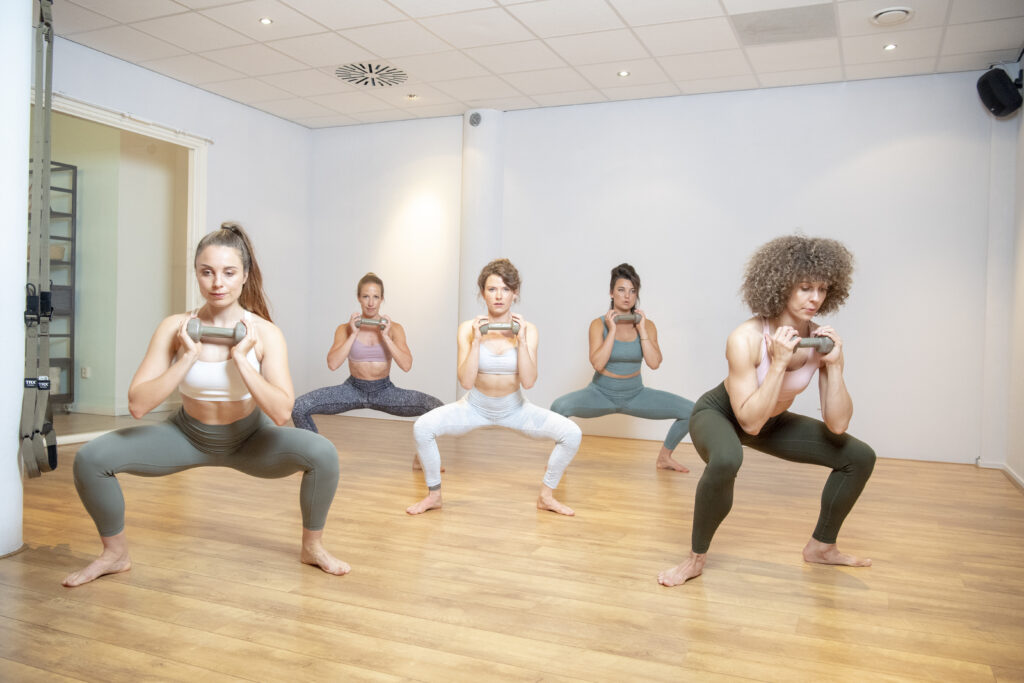 Recover
Physical complaints can strongly influence your mood, moving is painful and you are tired more often. The right diet, a healthy lifestyle and effective exercise help to improve your health and reduce complaints.
In our boutiques we guide women with physical complaints and we work specifically on recovery. We guide you from a holistic perspective. Because we believe that a healthy and conscious lifestyle is related to balancing body and mind. We provide appropriate tools for more balance and give you a personal sports program that suits your complaints. Step by step we work towards a fitter and healthy body.
With which complaints you can contact us:
Fatigue complaints: Working on a better condition and more strength. The right nutrition that reduces energy dips and ensures the right night's sleep.
Hernia and back problems: Being able to move well and prevent a hernia attack with the right exercises.
Rheumatism, fibromyalgia or osteoarthritis: Safe exercise with less pain and inflammation so that you get fit again and can work on your condition.
Long-Covid: More energy, feeling your old self again, an improved memory, living without fear, losing weight and participating in normal life again.
Diastasis and pelvic floor complaints: A strong abdominal area and control over your pelvic floor so that you experience fewer complaints and can pick up the sport you like again.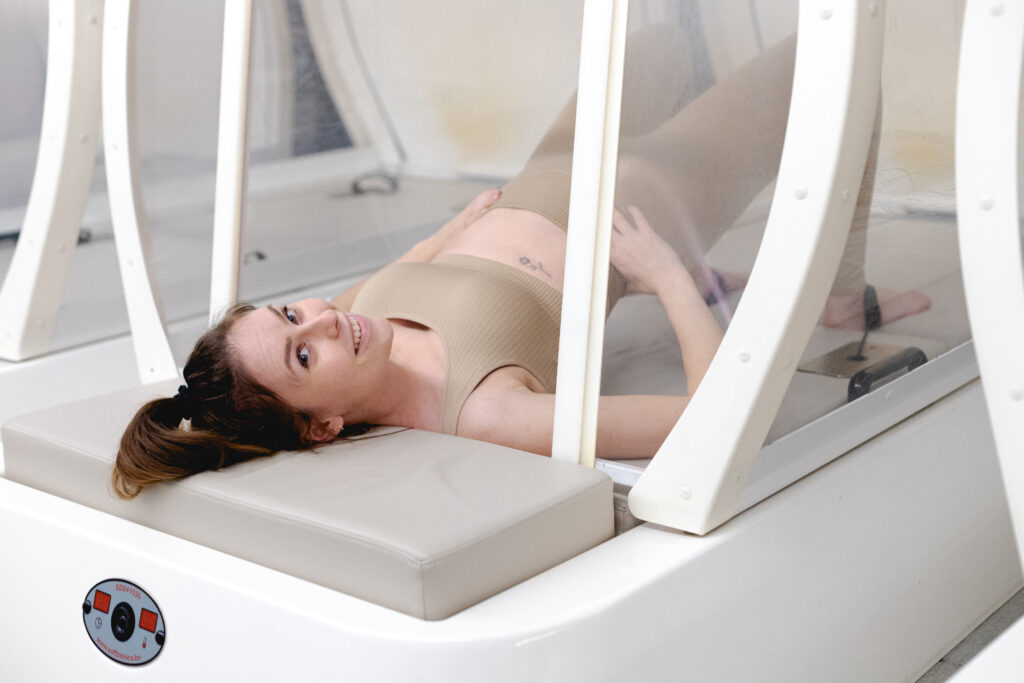 "I started at bbb because I had complaints and didn't know what I had yet. Then I discovered that I had rheumatism and then I started looking for the best movement for me. I told my rheumatologist what bbb means. So the heat in combination with lying down and your own special program. He immediately gave me the advice 'you should do this and keep doing this!'.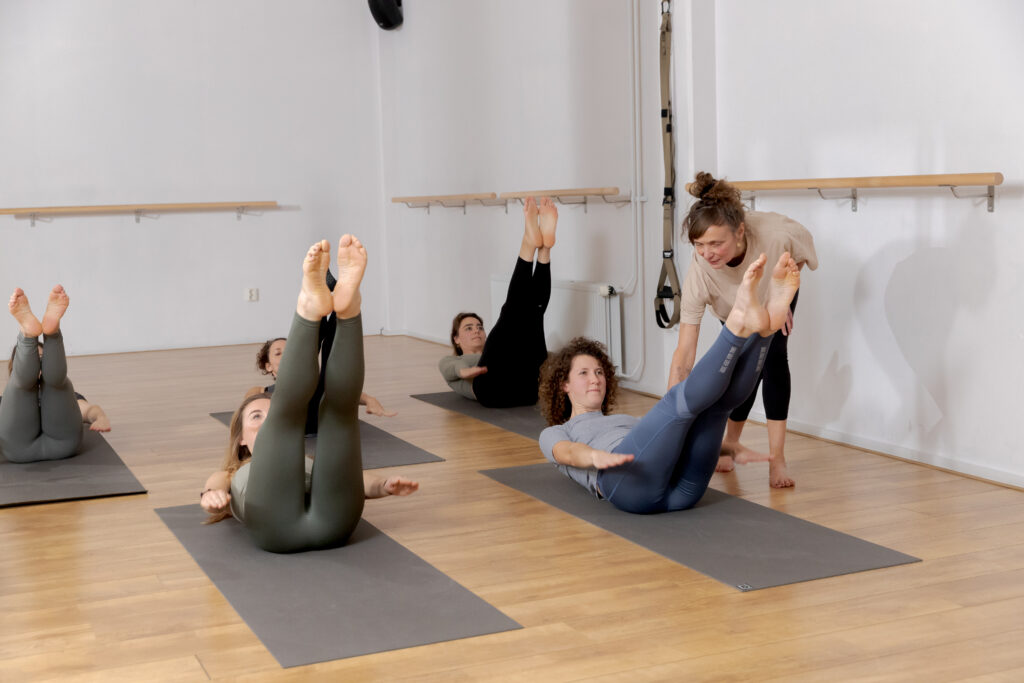 Why is exercising in warmth good for you?
Unique at bbb is that you exercise in a hot cabin. Our members find this a very pleasant experience. You have a whole cabin to yourself and this gives a nice and safe feeling
Little to no risk of injury, because the exercises are performed lying in heat and under supervision.
The heat and exercise improve blood flow.
A warm-up is unnecessary. You'll be done in 30 minutes. It has a cleansing effect. The heat makes you perspire quickly and get rid of waste.
Certainly not unimportant: we know from experience that many women find exercise lying in heat relaxing and very nice – a 30 minute workout!
Do you want to know if moving in a hot cabin is something for you? You can get to know us for free by scheduling a trial lesson. You will first receive an intake where you can tell what is bothering you and then you will receive personal guidance in the hot cabin of a bbb coach.