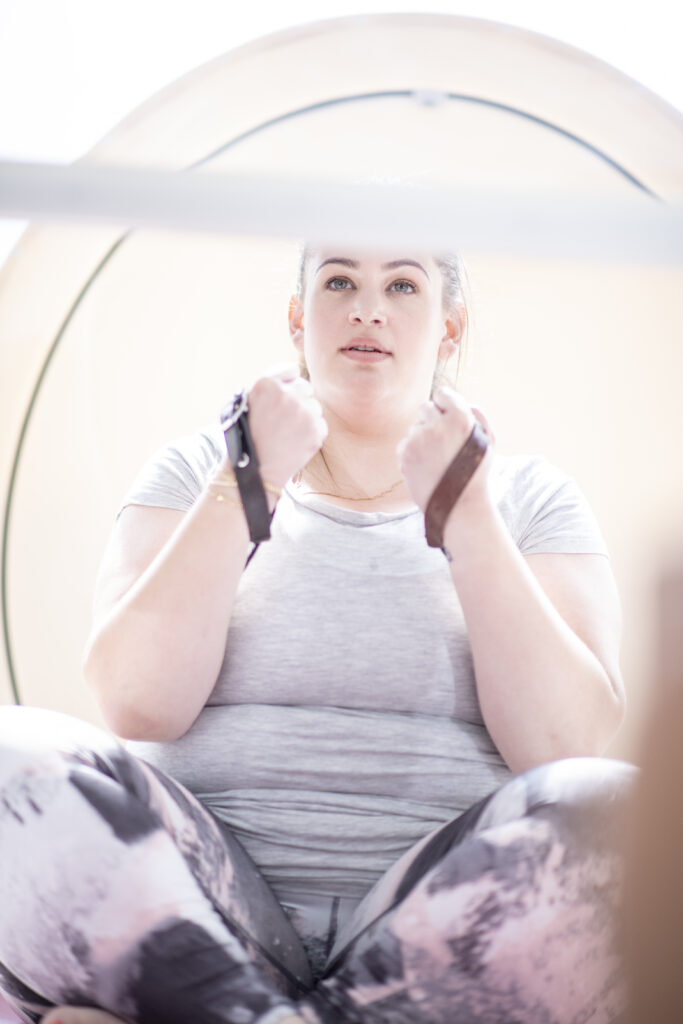 Staying healthy and losing weight in a sustainable way
Do you want to work on your weight, feel more comfortable in your body or shape your body in a targeted manner? At bbb we choose to guide you in a holistic way.
Together with our coaches, you will create a tailor-made plan and combine your own personal workout in the hot cabin with various lessons. In addition, you will be coached, so that you lose weight sustainably and have fun in the process!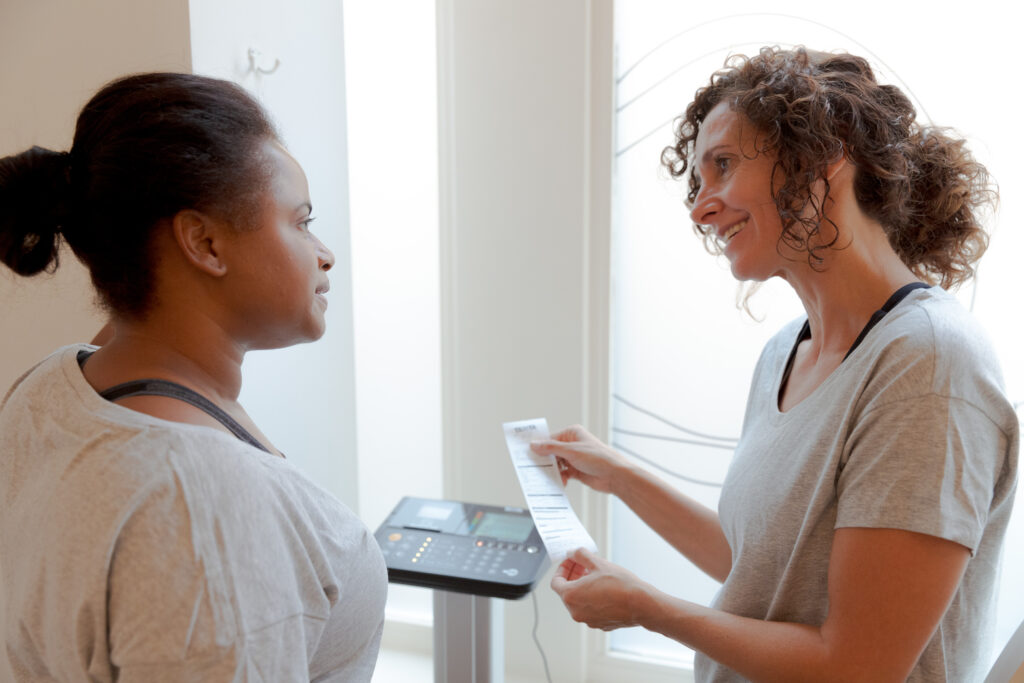 'I'm not the sporty type and normally I get bored of something quickly, but at bbb health boutique I don't have this at all. There is a relaxed atmosphere that makes you immediately feel at ease and eager to come to the boutique. The coaches help you to get the best out of yourself by linking you to fun programs and intensive classes. They have great food tools for weight loss, in which they look closely at what fits within your lifestyle.'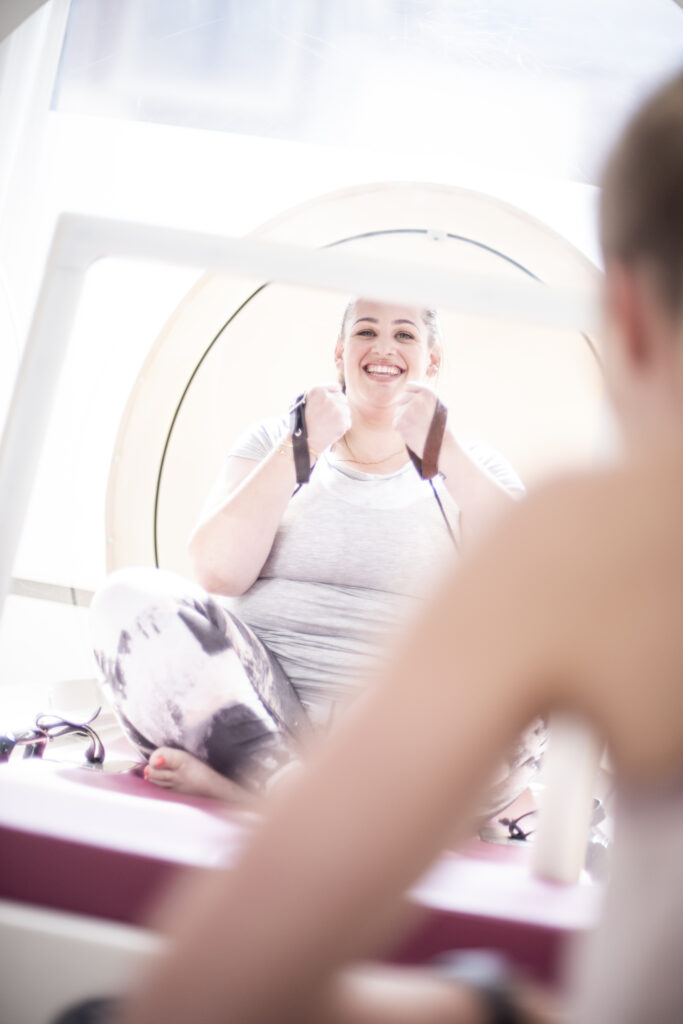 A nice place for you as a woman
bbb is a holistic gym. We coach you as a woman in the field of body, food and mind. In addition to the workouts in the hot cabin or hall, we offer food and lifestyle coaching. Every woman starts at bbb health boutique by discussing goals and filling out a questionnaire. This is where your unique holistic advice is determined, or your foundation. Every season you can participate in inspiring challenges to stay motivated and challenged. Through our method we can guide you as a woman to the most conscious and healthy version of yourself.
Why is exercising in heat good for you?
Unique at bbb is that you exercise in a hot cabin. Our members find this a very pleasant experience. You have a cabin to yourself and this gives a nice and safe feeling.
A warm-up is unnecessary. You'll be done in 30 minutes.
It has a cleansing effect. The heat makes you perspire quickly and get rid of waste.
Little to no risk of injury, because the exercises are performed lying in heat and under supervision.
It stimulates fat burning. Your body has to work harder in the heat, so you have faster results.
The heat and exercise improve blood flow.
Certainly not unimportant: we know from experience that many women find exercise lying in heat relaxing and very nice – a 30 minute workout!
Are you curious about our holistic approach and hot cabin workouts? You can get to know us for free by scheduling a trial lesson. During a trial lesson you can briefly experience training in heat and our professional and friendly approach.